Online ordering is open for 2022-2023 Hooper Yearbooks!

We're thrilled to announce the new app for Lake Villa 41! It's everything Lake Villa 41 , in your pocket. Stay up-to-date with access to events, documents, news from administrato...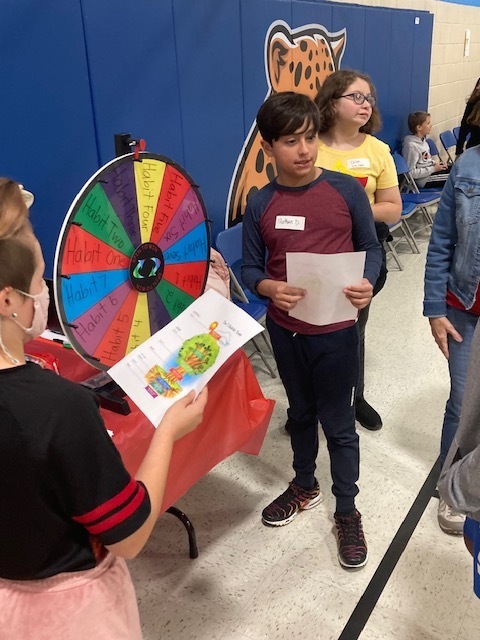 Hooper's 5th grade leadership team had a fun way to share their knowledge about Leader In Me at the Book Fair.