We love our new website app! Stay updated with access to events, documents, news from administrators, student stories, and emergency notifications. You can download the Lake Villa 41 app for free on both Google Play or Apple App Store. Download for Android
https://bit.ly/3M4owN9
Download for iPhone
https://apple.co/3URlNdQ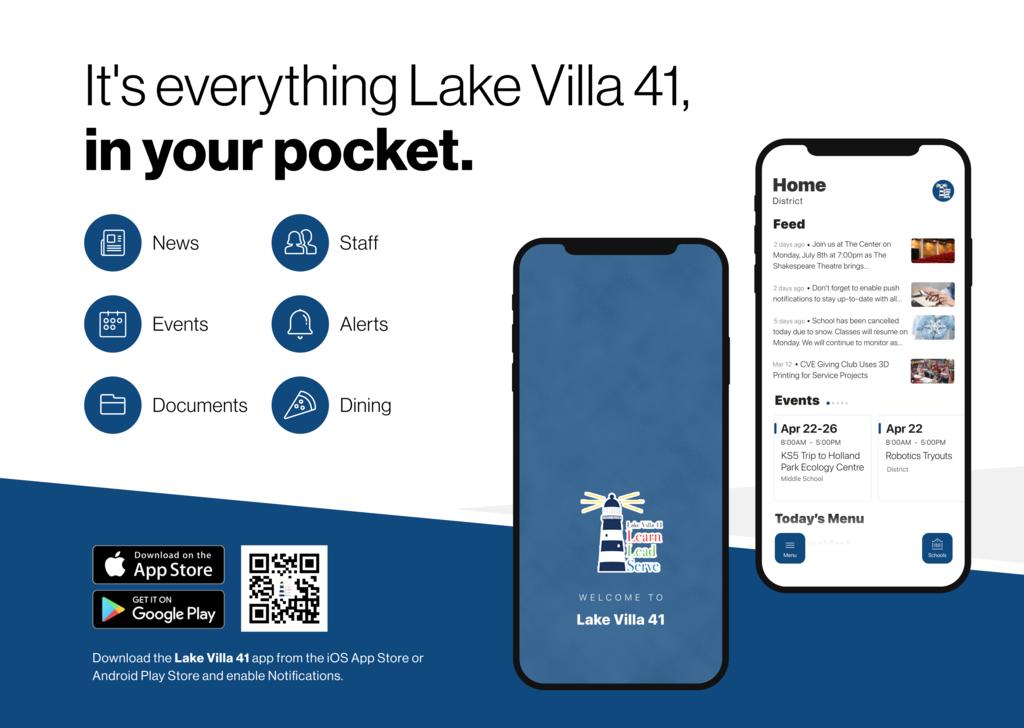 Lake Villa 41 is thrilled to announce our new app for mobile phones! Stay up-to-date with access to events, documents, news from administrators, student stories, and emergency notifications. You can download the app for free on Google Play or Apple App Store. Download for Android
https://bit.ly/3M4owN9
Download for iPhone
https://apple.co/3URlNdQ
Ms. Lennes's fifth graders worked on puzzles when reviewing Habit #2: Begin with the End in Mind.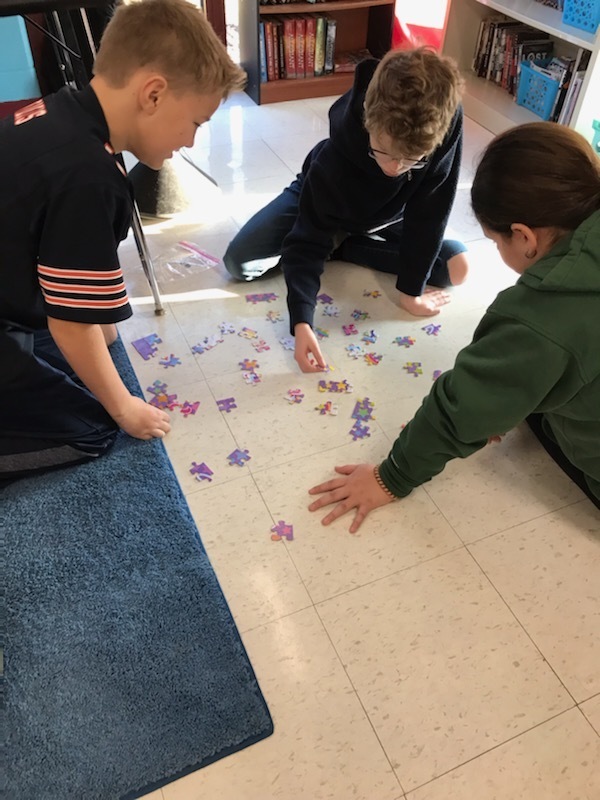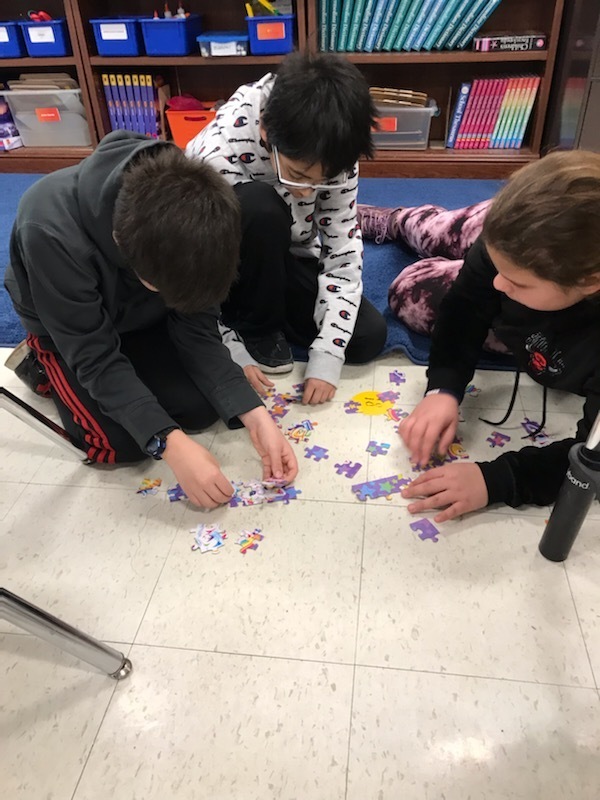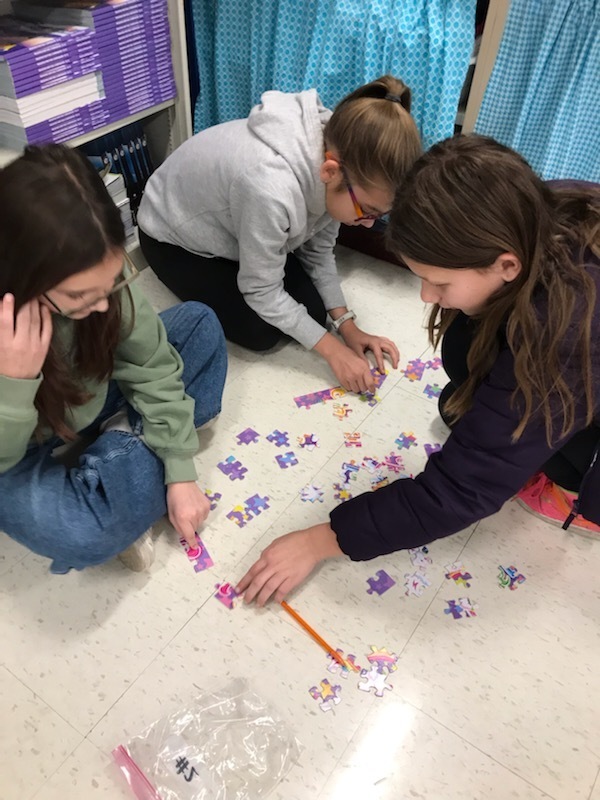 Holiday sing-along fun!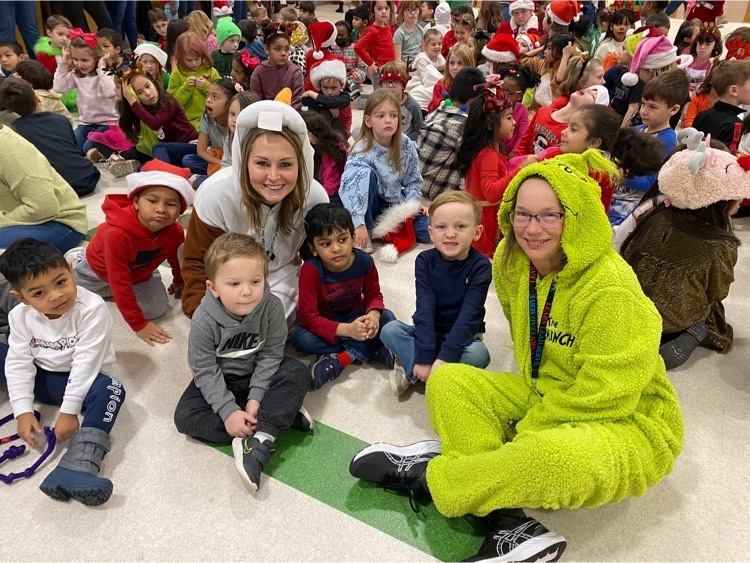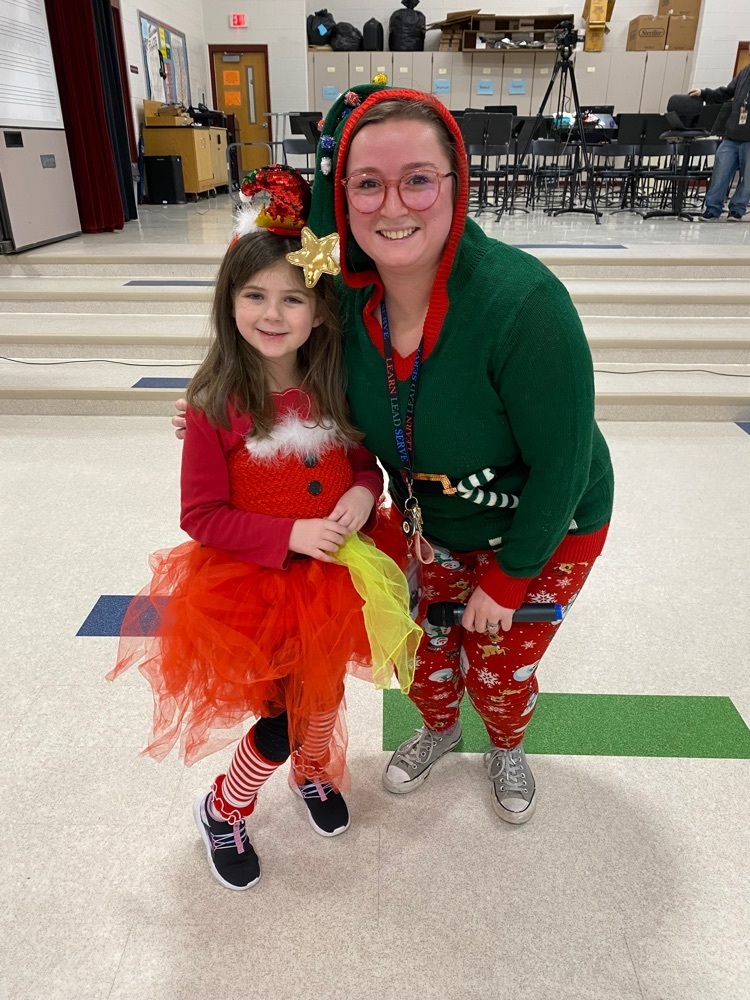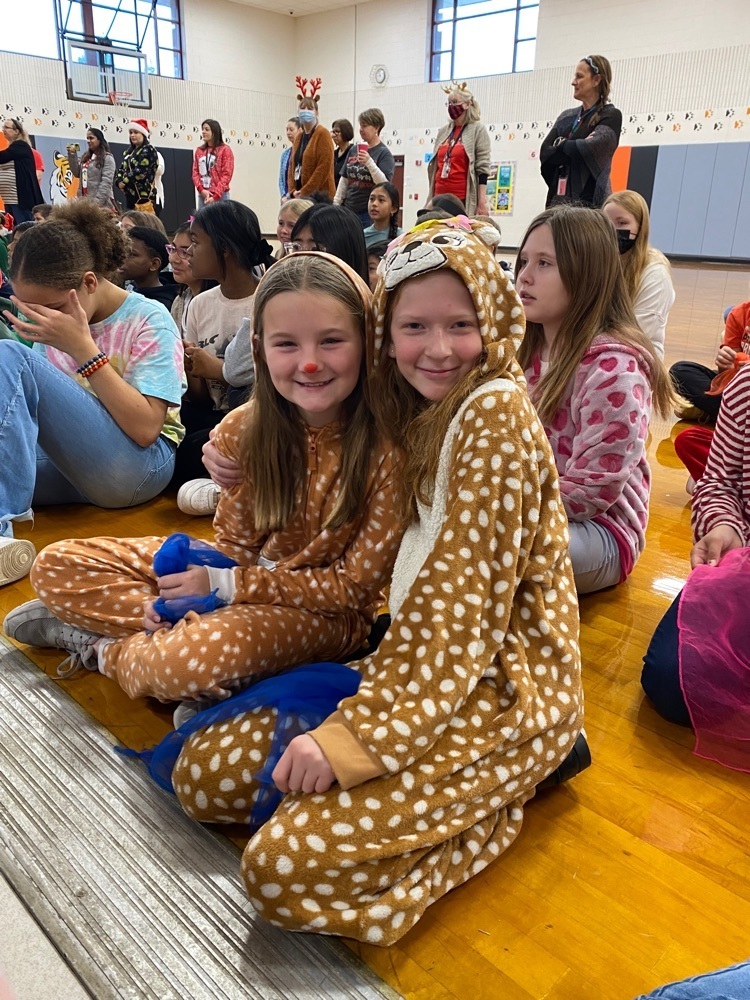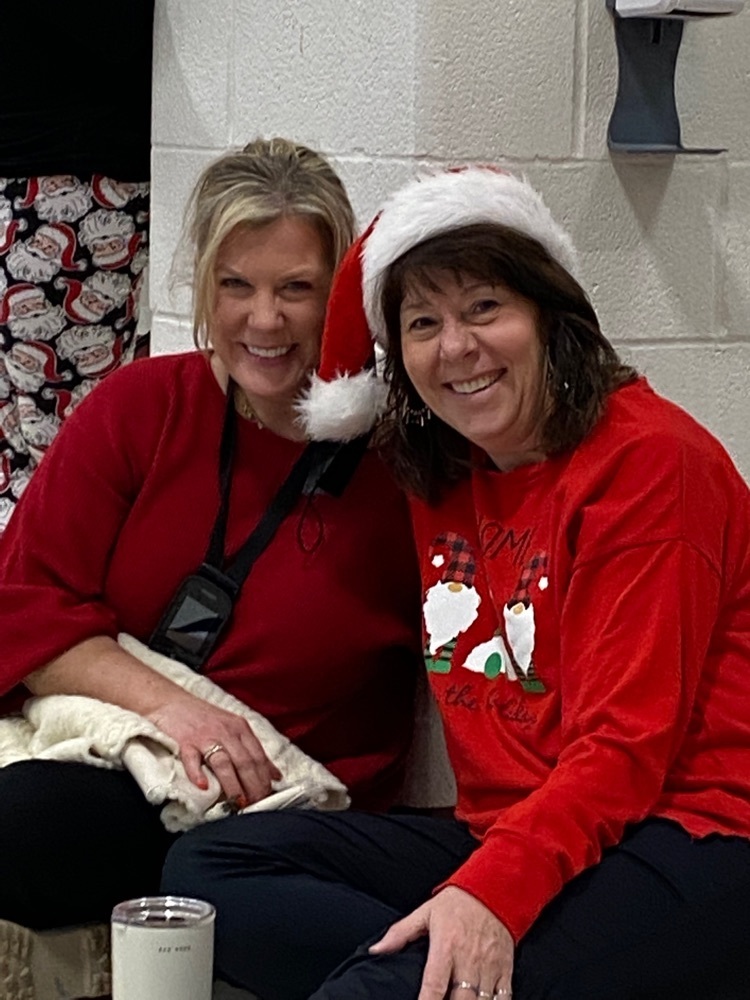 Twinning in Mrs. Bozer's class.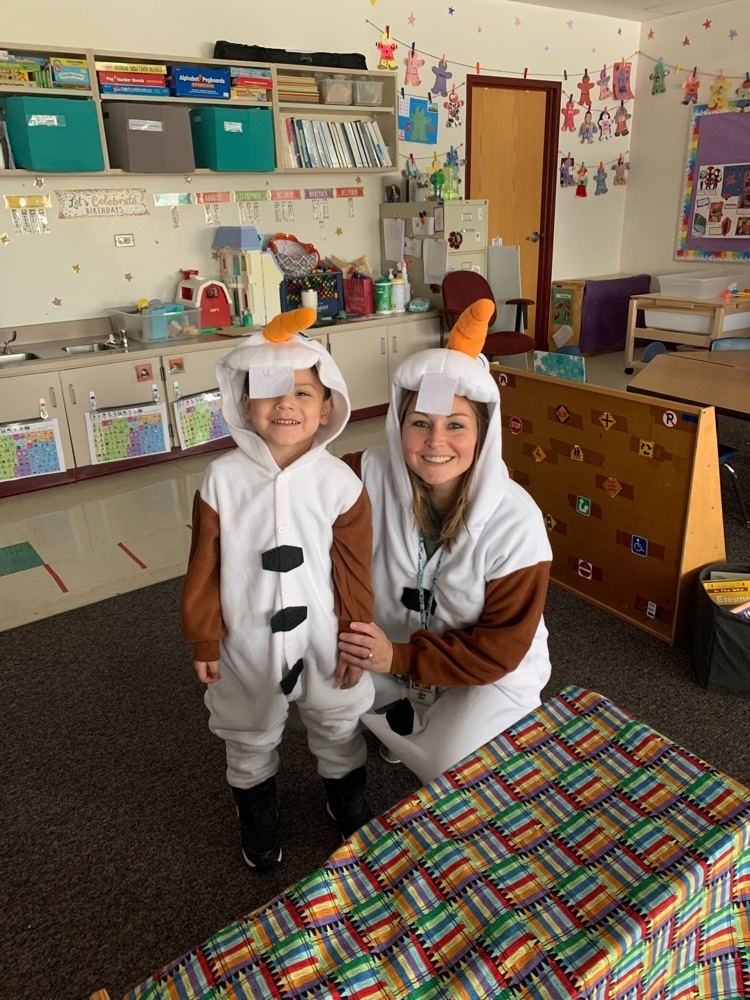 Lake Villa 41 Administration, alongside area superintendents, is monitoring the winter storm track for Thursday. At this time, school will be in session on Thursday, December 22 following an Early Release Friday Schedule. Palombi School 7:32 a.m. to 1:00 p.m. Martin and Thompson Schools 8:15 a.m. to 1:55 p.m. 8:20 a.m. to 10:25 a.m. – ECE AM 11:50 a.m. to 1:55 p.m. – ECE PM Hooper School 9:00 a.m. to 2:40 p.m. 9:05 a.m. to 11:10 a.m. - ECE AM 12:35 p.m. to 2:40 p.m. - ECE PM Adjusted schedules for holiday parties will be released by building principals. If you do not hear otherwise, schools will be open following the early release schedule. If there is a need for school closure, a Snow Day (not an e-Learning Day) will be conveyed by 5:15 a.m. on Thursday.

Look who's welcoming students to school today!!!!
Mrs. Becker and Mrs. Lennes' reading buddies!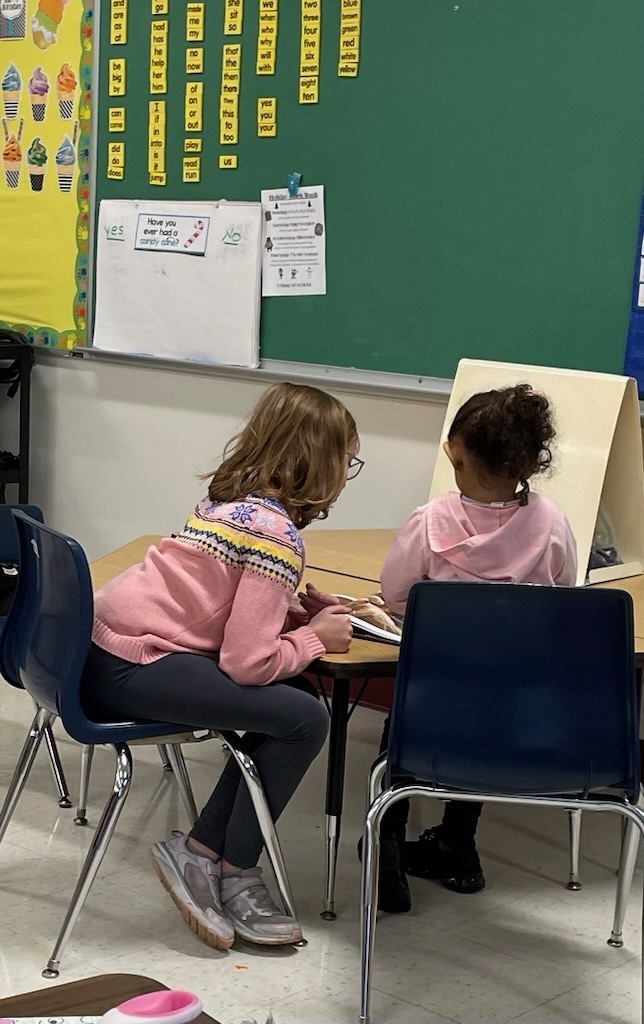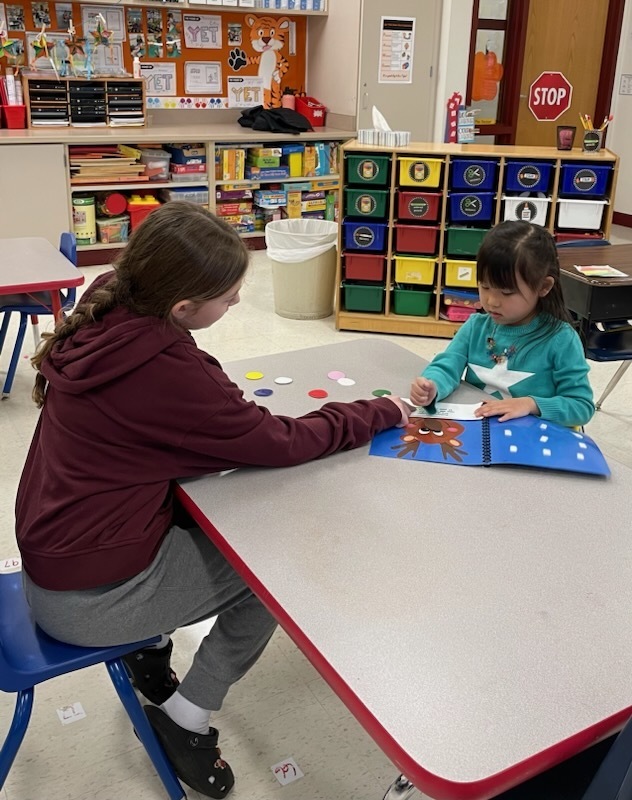 Understanding Inclement Weather in Lake Villa 41

Thompson reading buddies!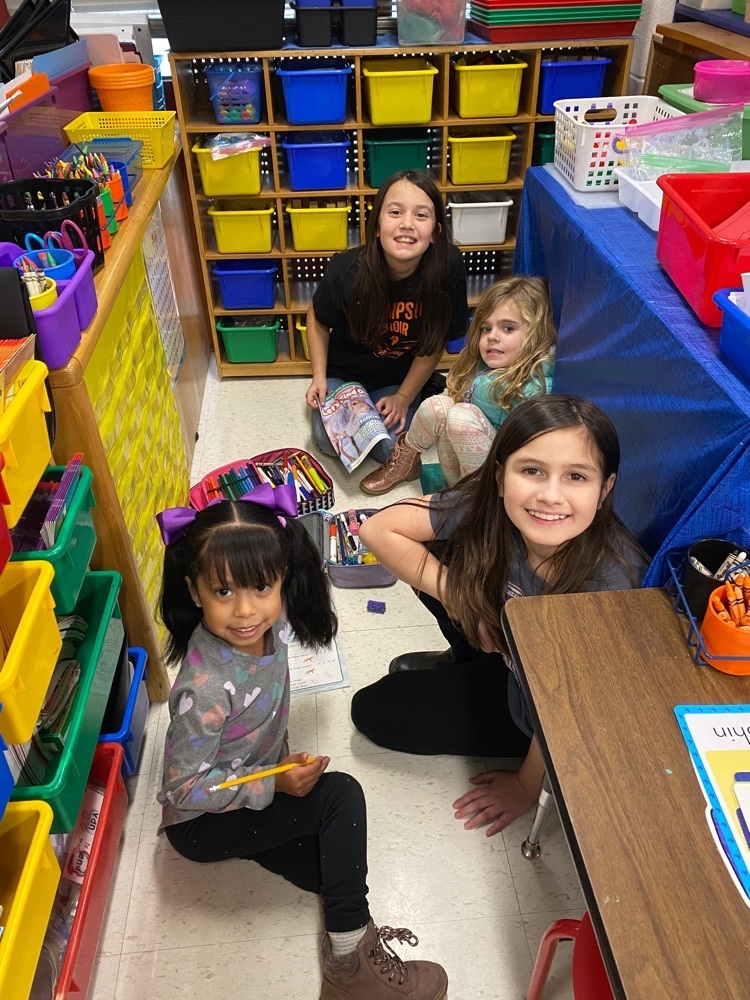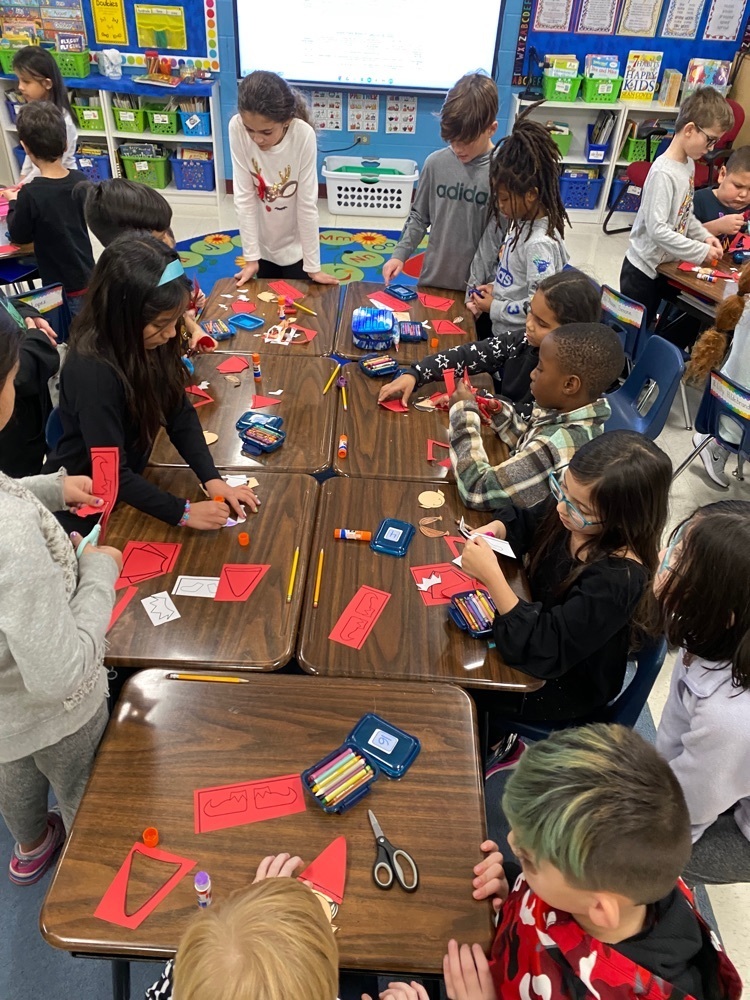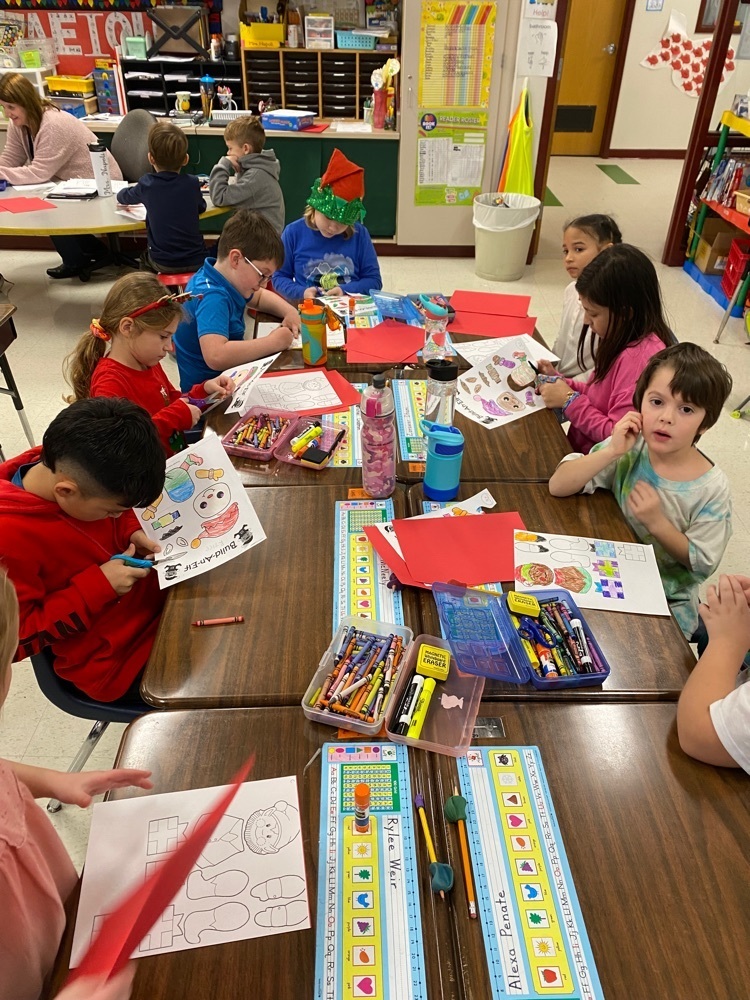 Ms. Lennes's math class practiced their multiplication facts with Multiplication War!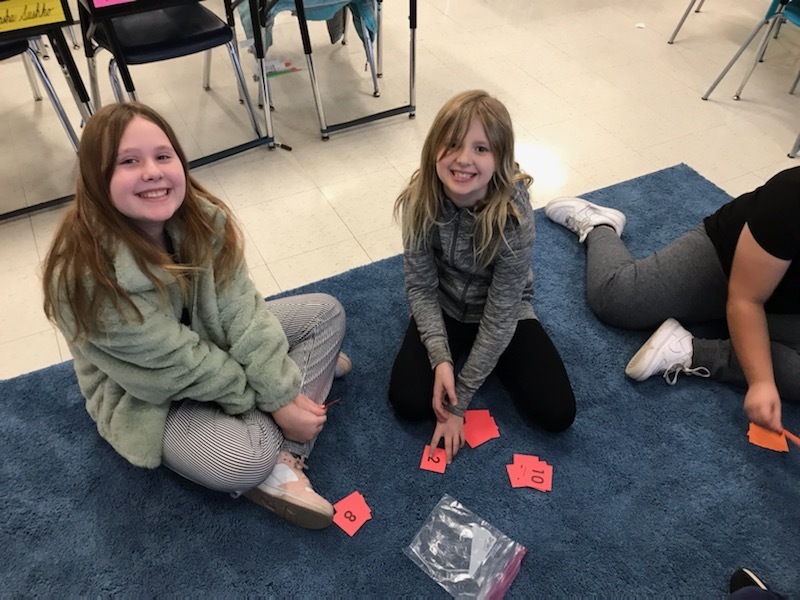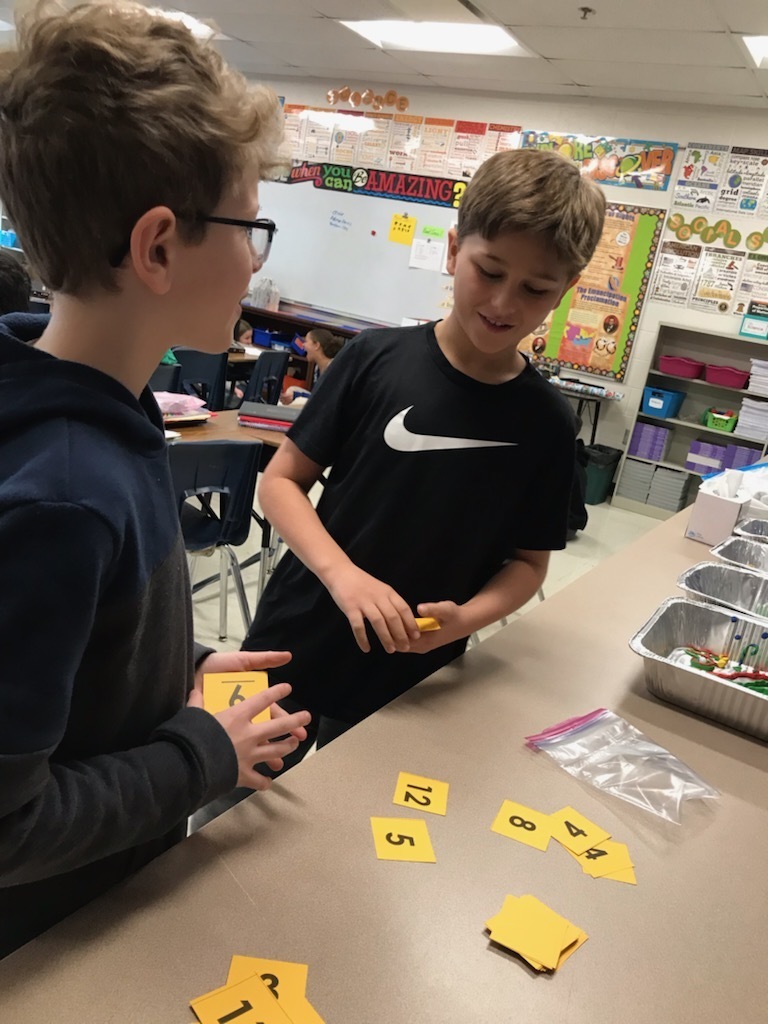 Lunch with the Principal is so much fun! Look at that smile!
Students learning about collisions and energy transfer with the help of Dominoes. They synergized to form a line using all the Dominoes that we had on hand. Good job, Team!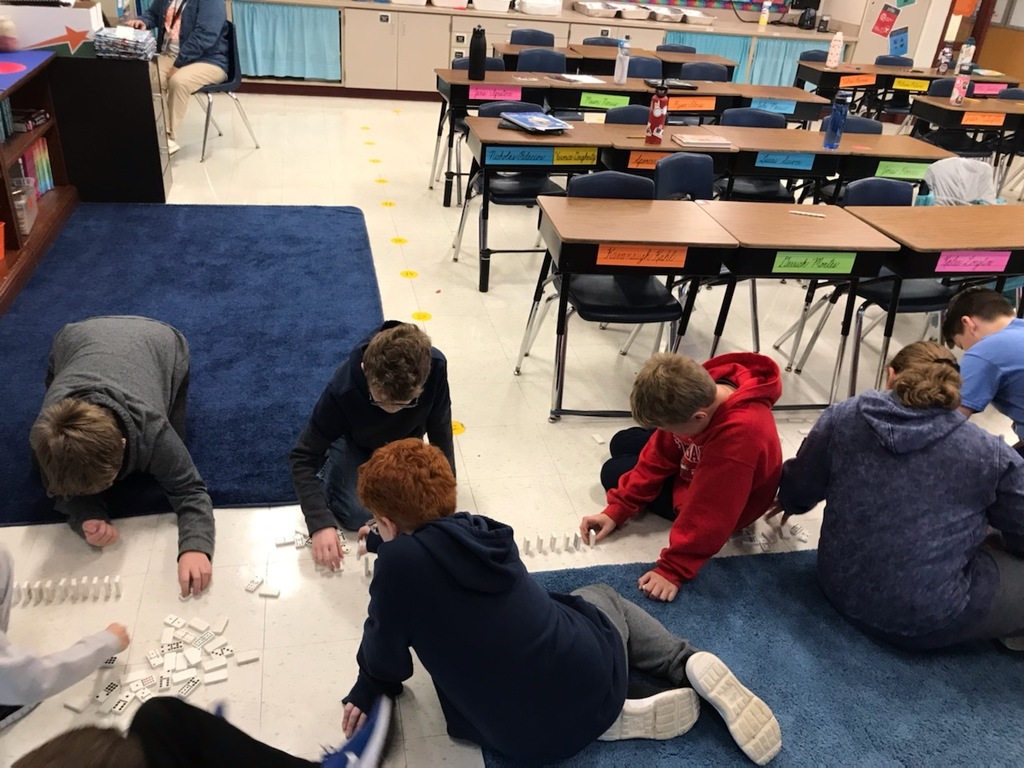 Mrs. Mattson sent these two to the Principal's Office to share their learning. Wow! What great readers!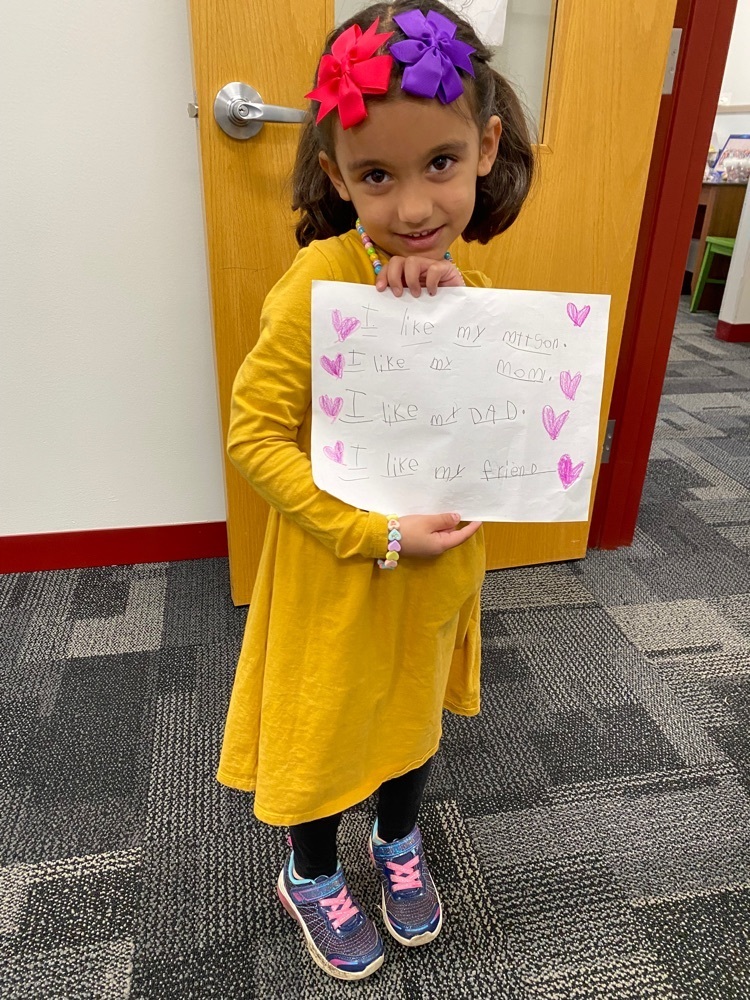 When you are out for a day it is good to have a friend to help you catch up!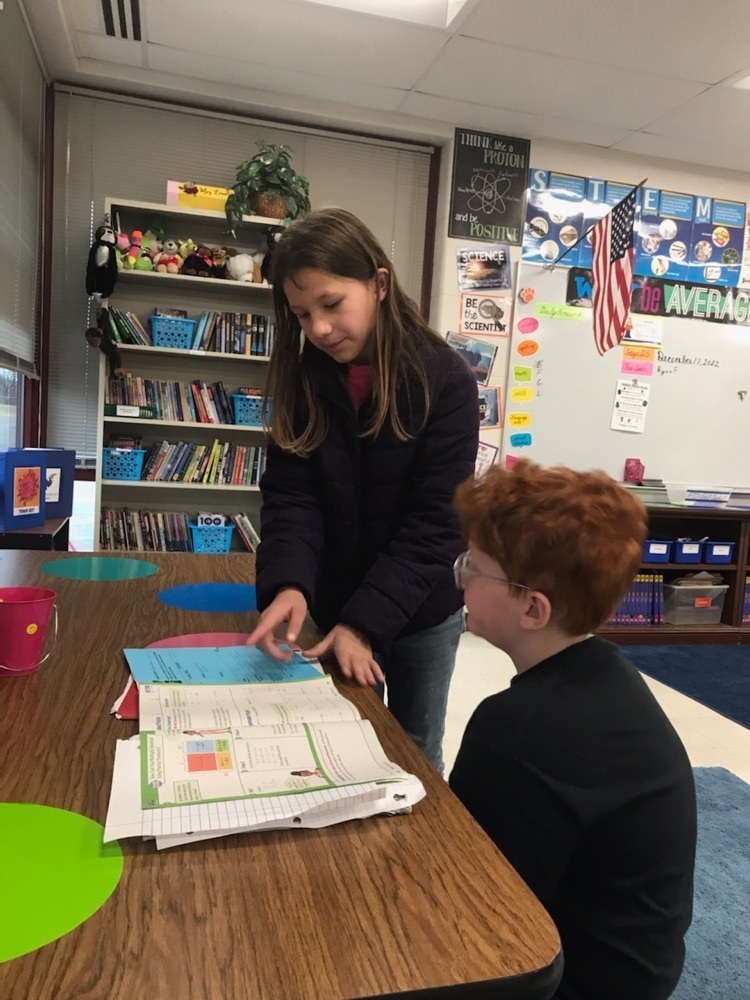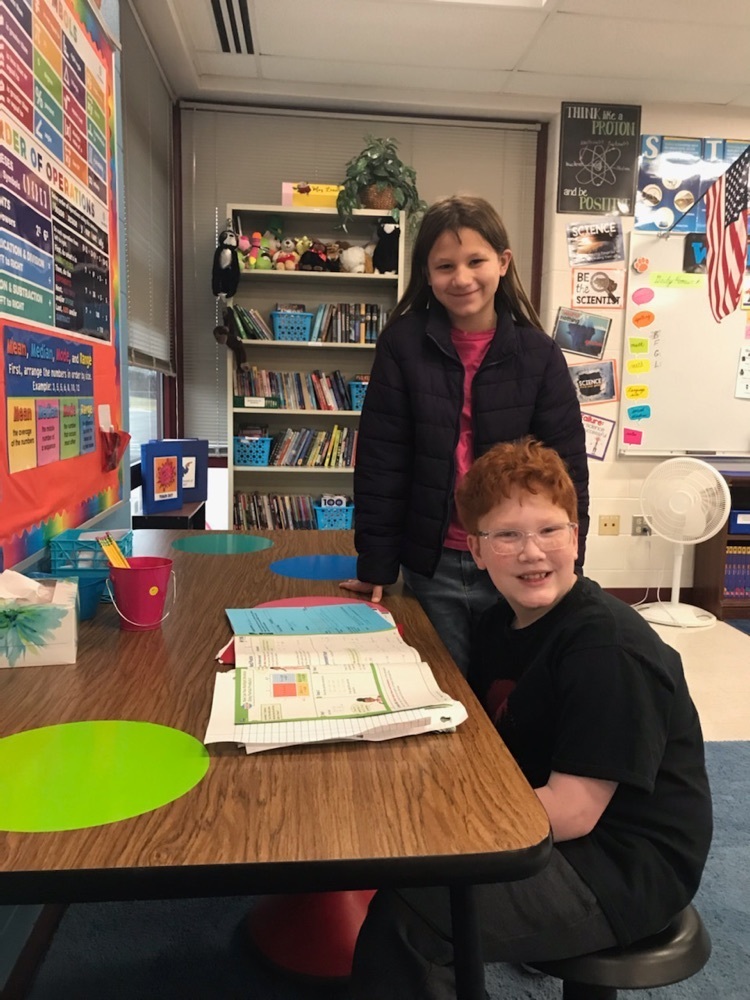 Third grade music performance. They sound great! This place is packed!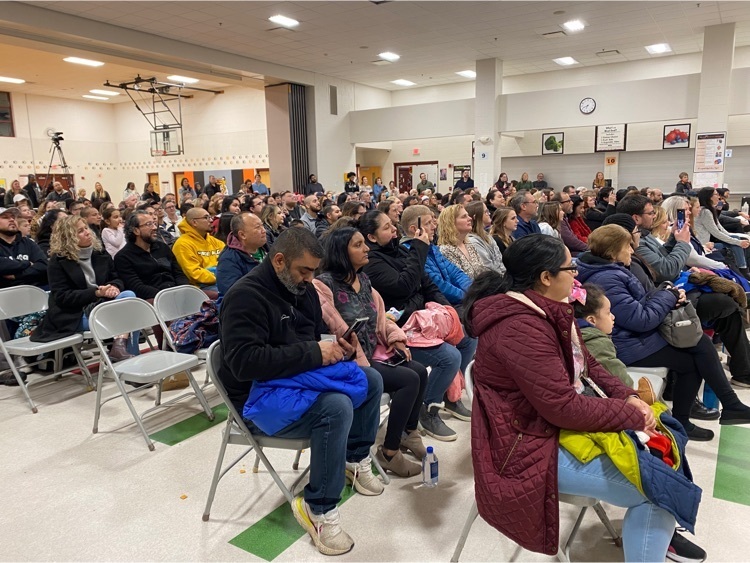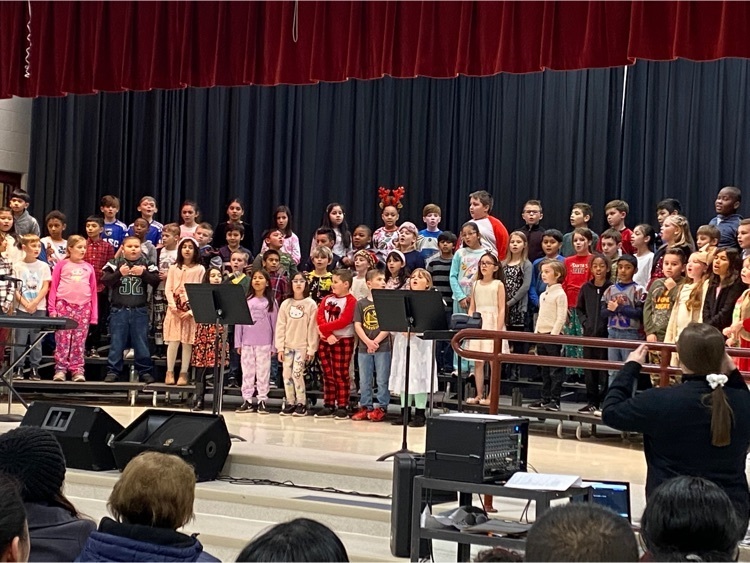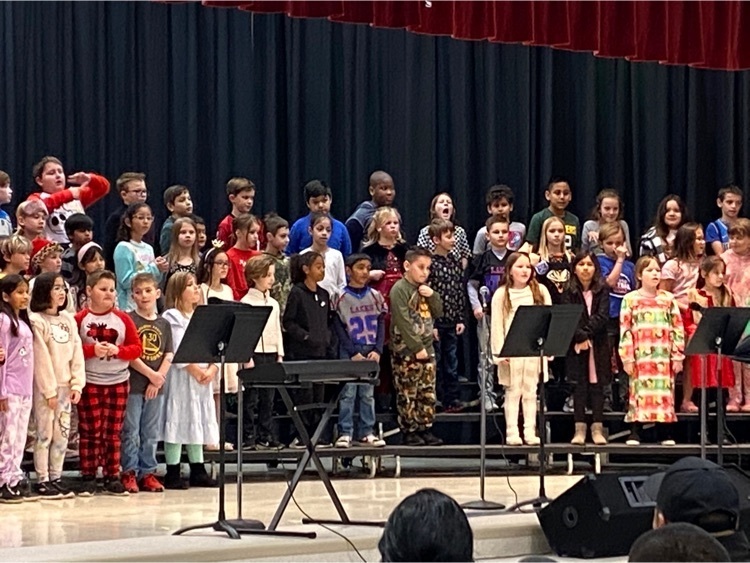 This young author and her friend from Mrs. Monson's class were super excited to share a story.

Yes or no to school uniforms? That is the question. Deep discussions in Ms. Lennes' class.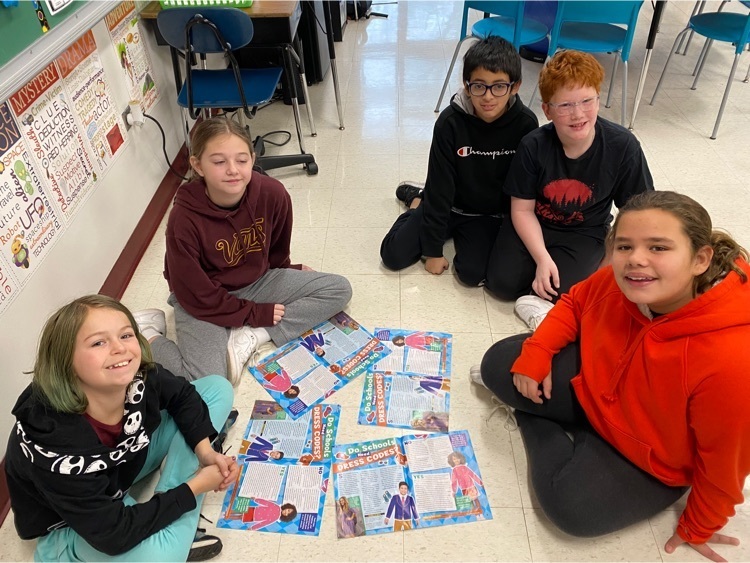 Differentiated learning in Ms. Gallier's 5th grade classroom.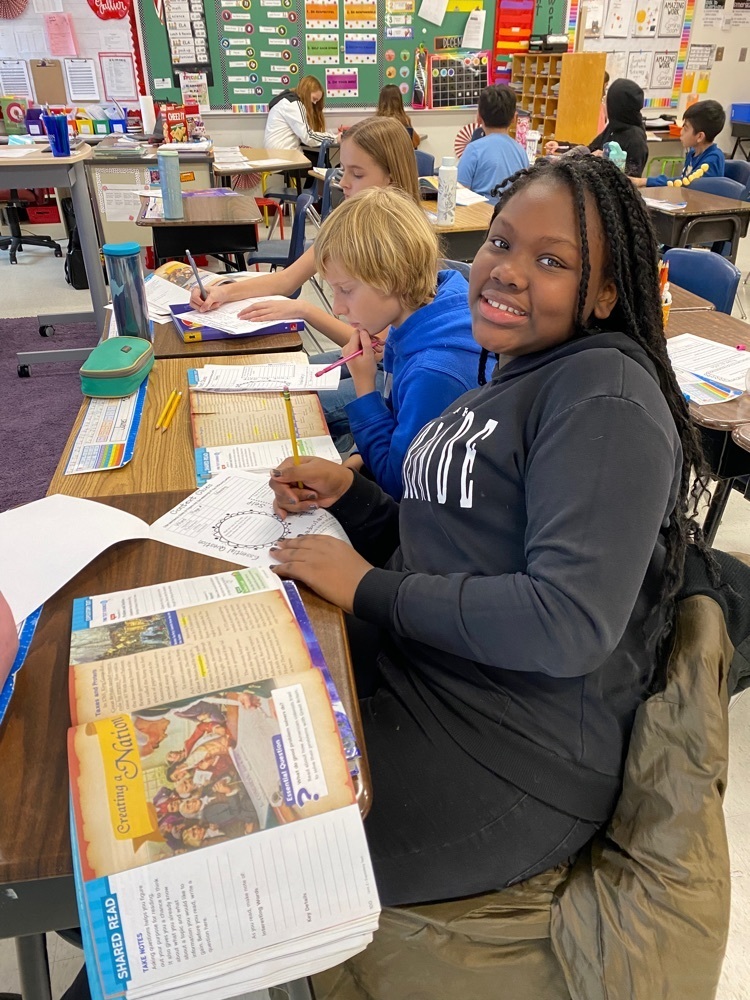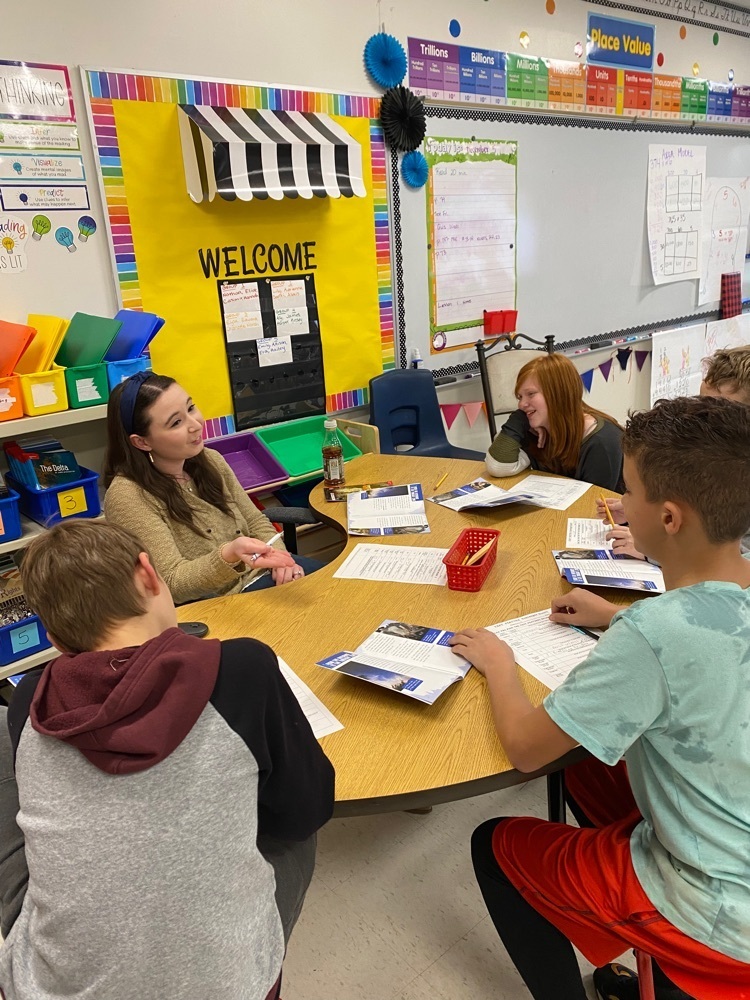 Differentiated learning in Ms. Gallier's 5th grade classroom.