LEAD: Last week, over 50 students competed in the school spelling bee! Carter Quall came out as our champion and will compete at sectionals next month!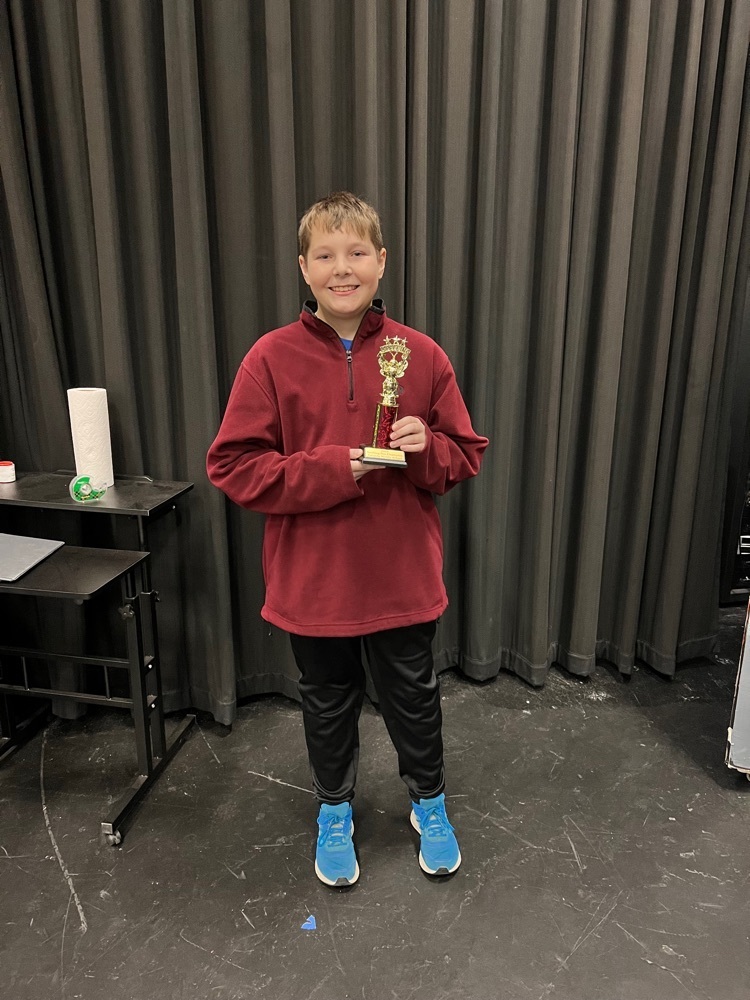 LEAD: Over 40 7th graders enjoyed a pizza party today to celebrate their huge math NWEA gains.

LEARN: 7th graders doing a mental health JENGA review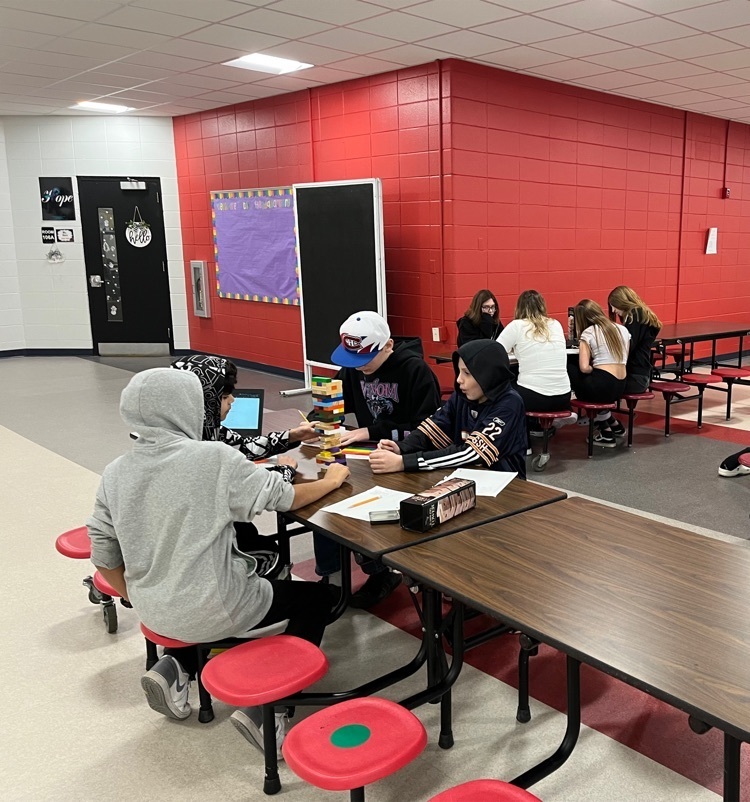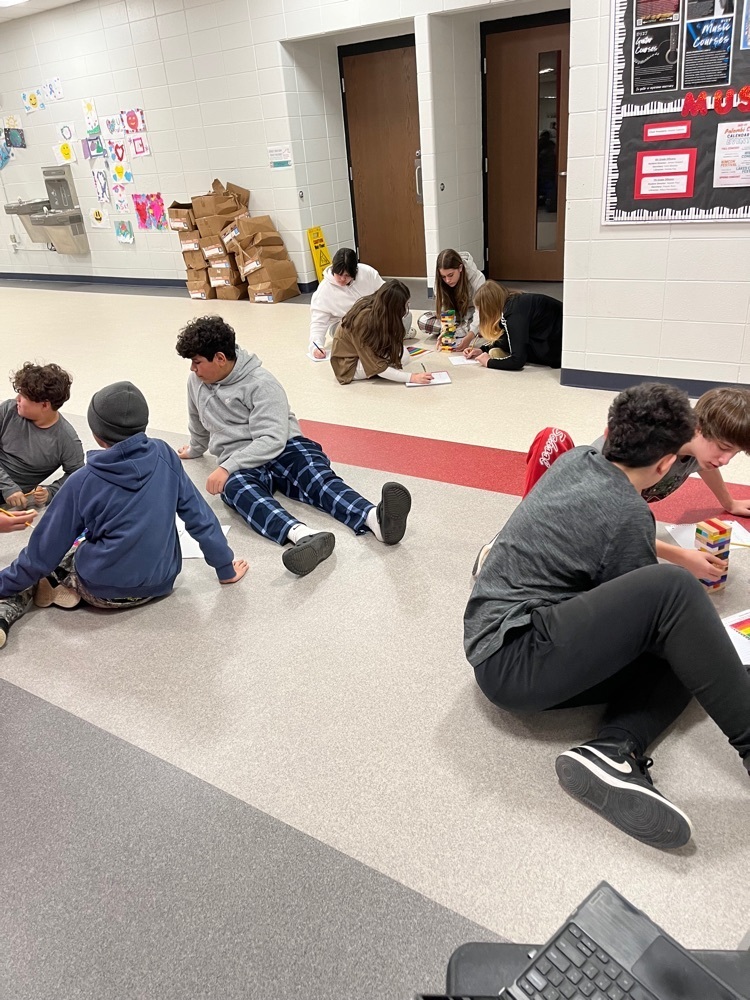 LEARN: Today in science Mrs. Calabrese's class was learning about shadows and how light affects them.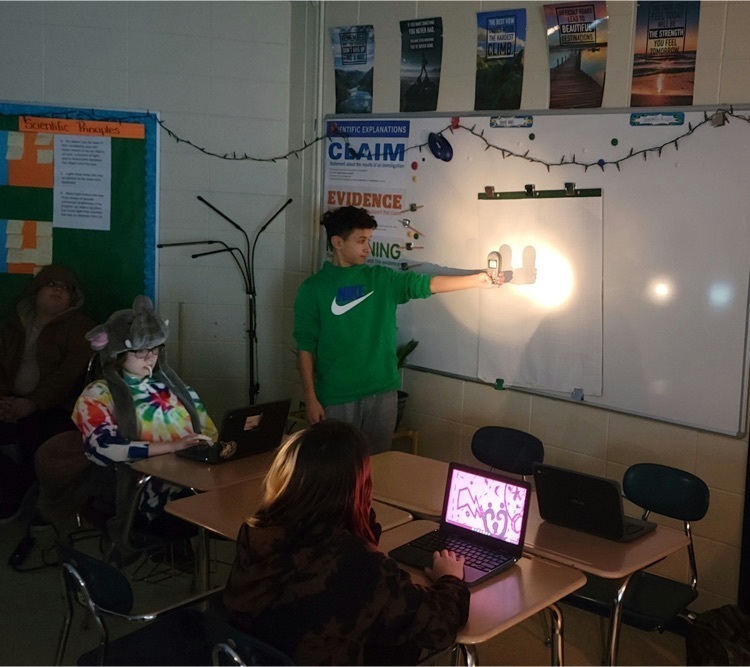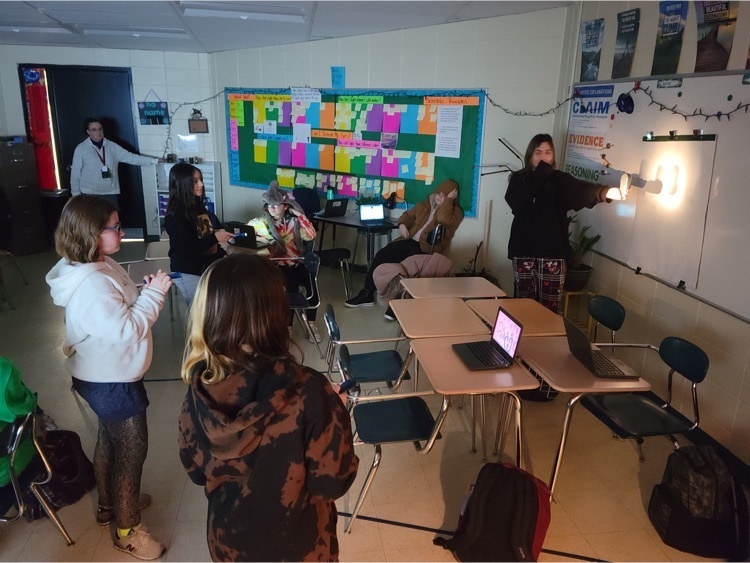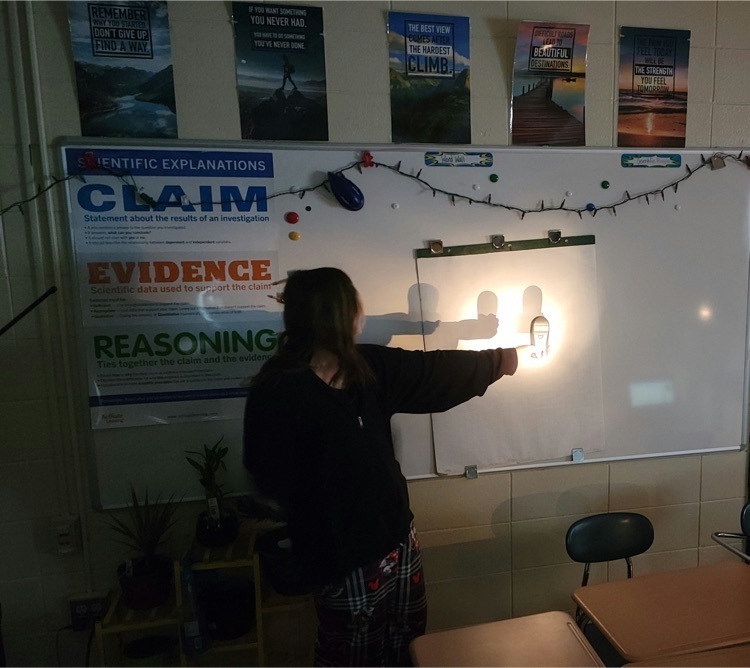 LEARN: Thinking activities in 6th grade math today!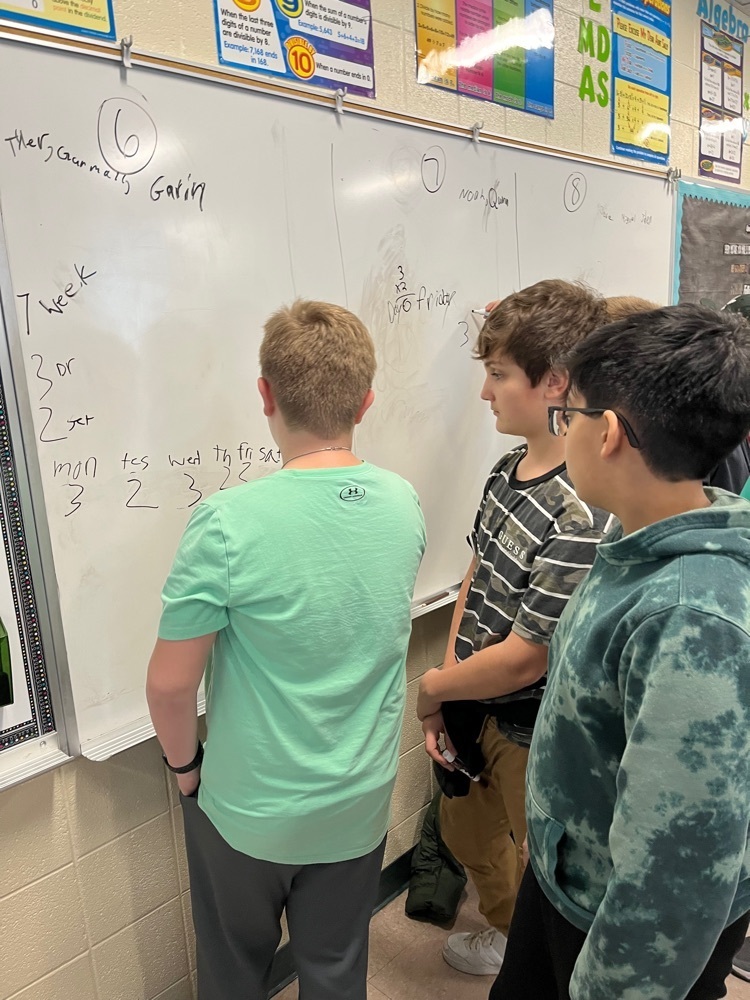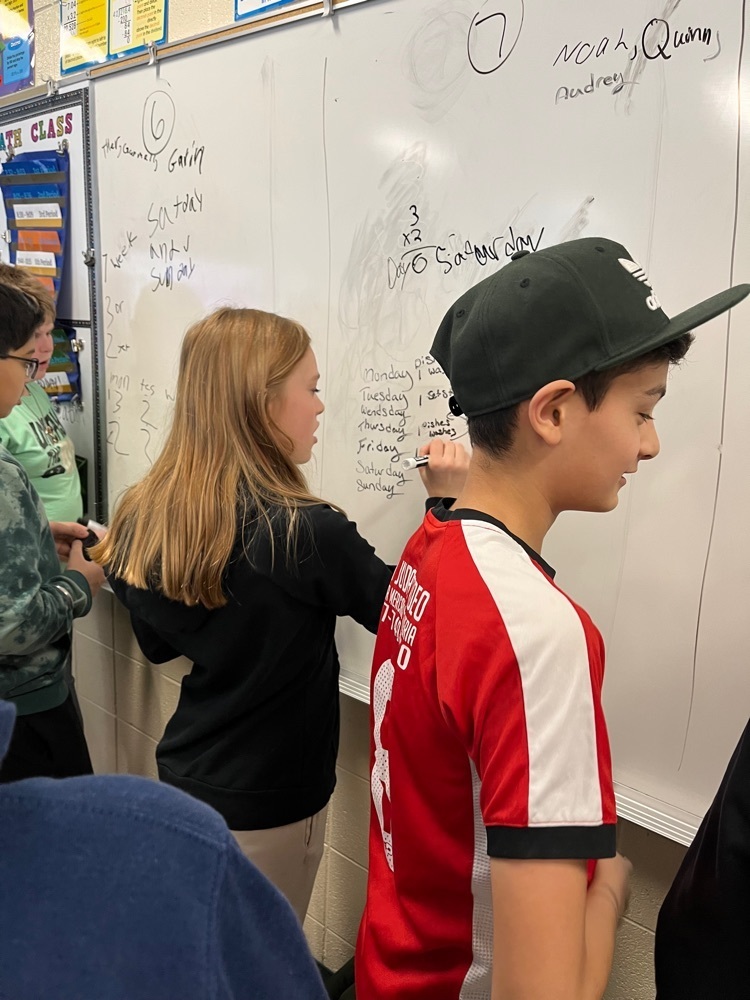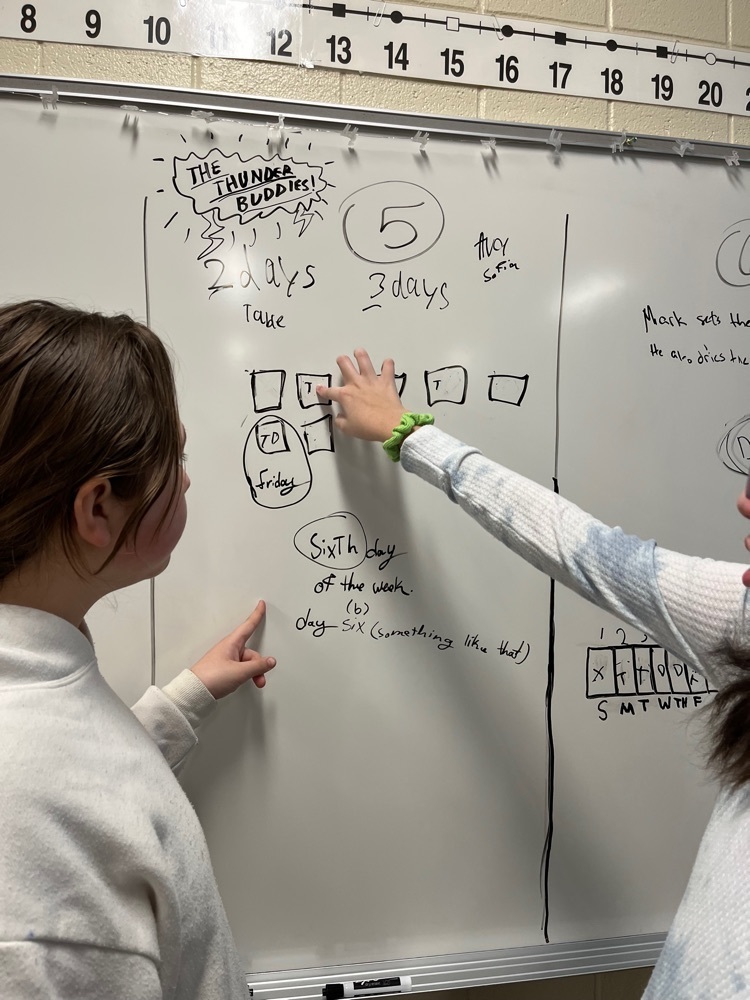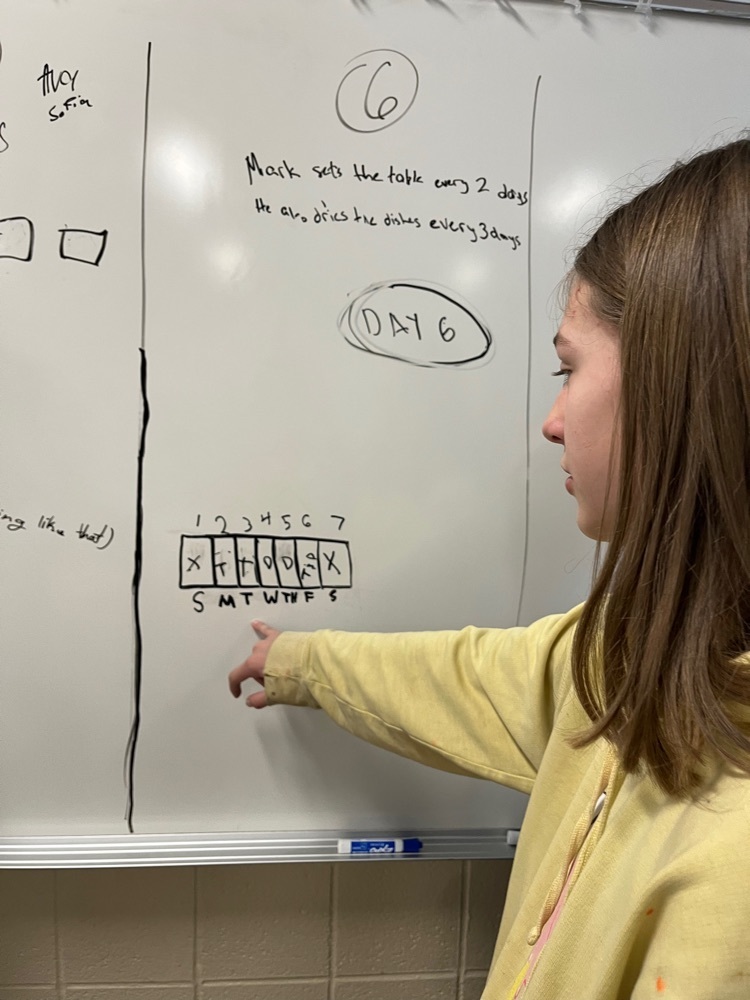 LEARN: 7th Graders measuring reaction time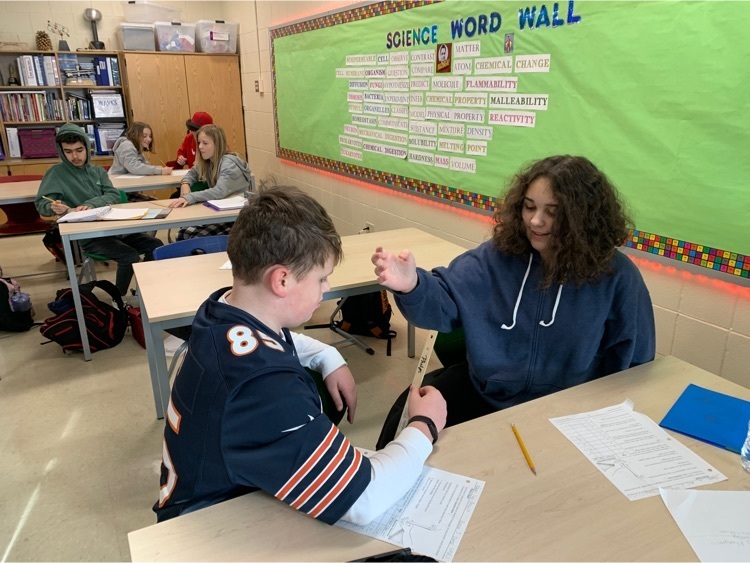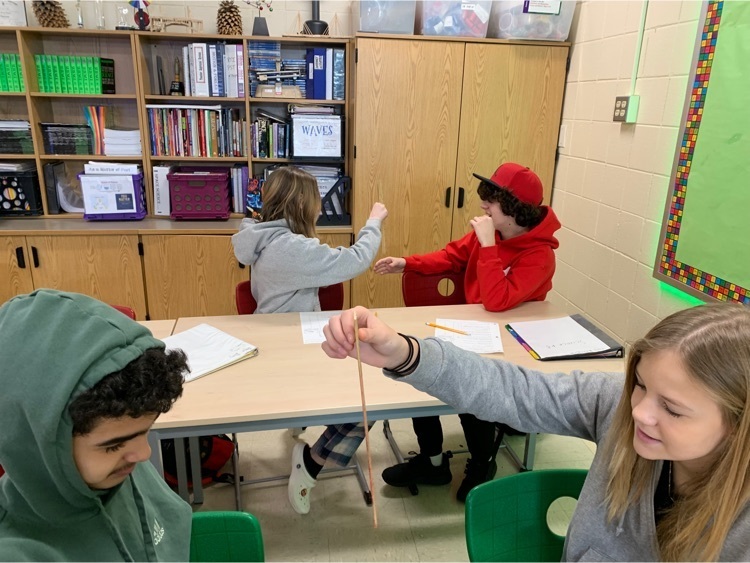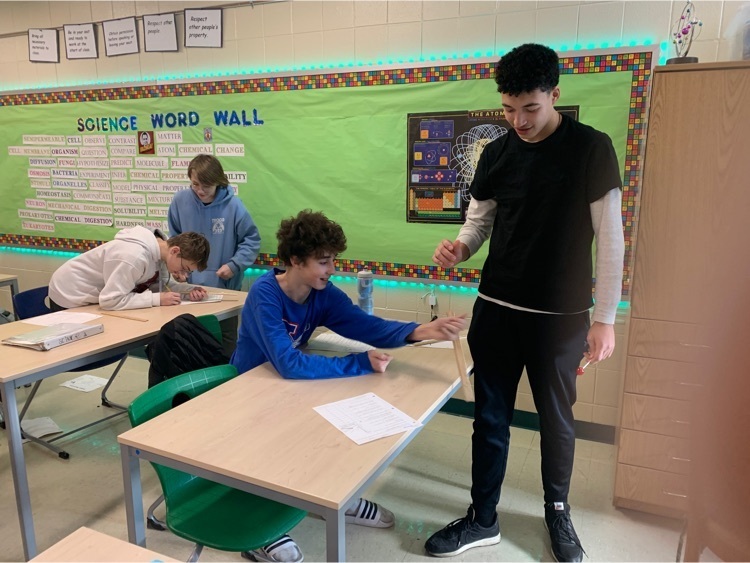 In the coming weeks, District #41 will be conducting vision screenings for students in particular grades based on Illinois School Code. Vision screening is not a substitute for a complete eye and vision examination by an eye doctor. Your child is not required to undergo the vision screening if an optometrist or ophthalmologist has completed and signed a report indicating that an eye examination has been administered within the previous 12 months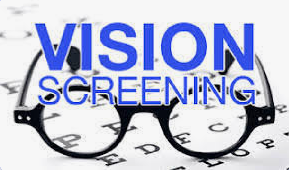 LEARN: Today was Thinking Thursday in 7th grade math. Students used their skills with ratios and proportions to solve real world problems.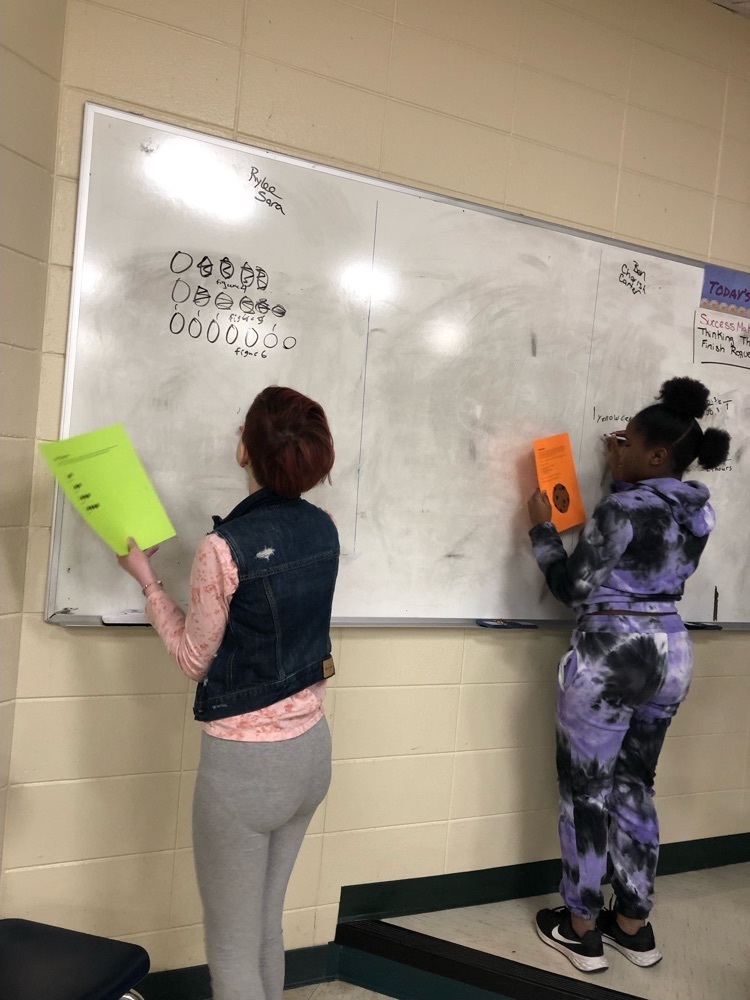 LEARN: Choosing new small group novels with a "Starbooks" menu tasting and ambiance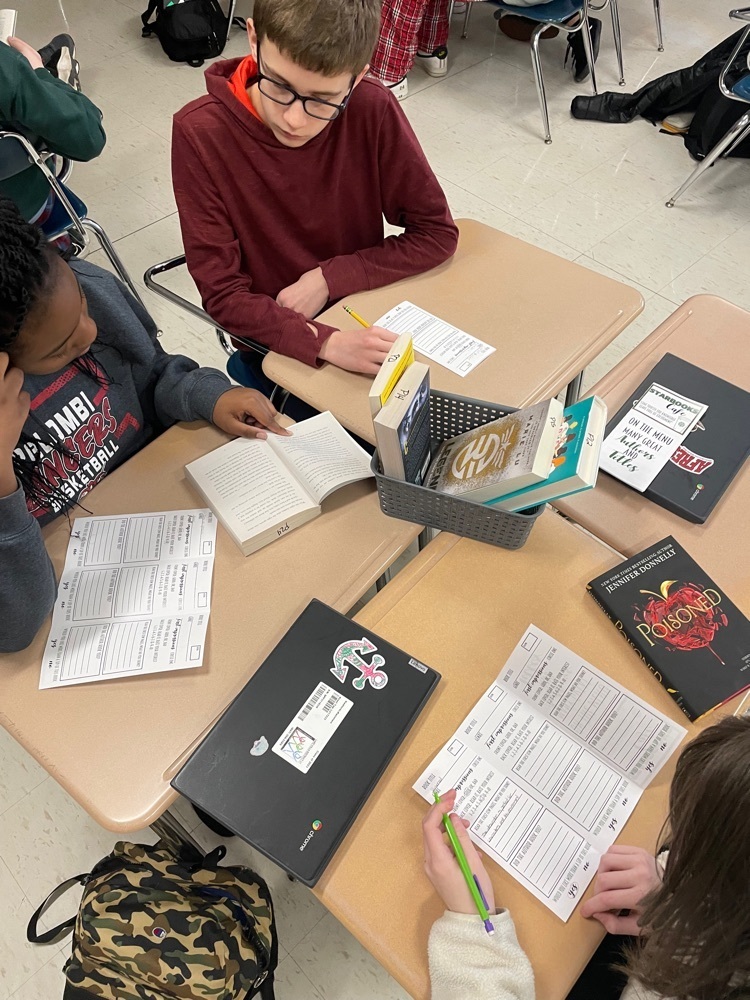 LEARN: Students write a "My Dream" acrostic poem during ELA!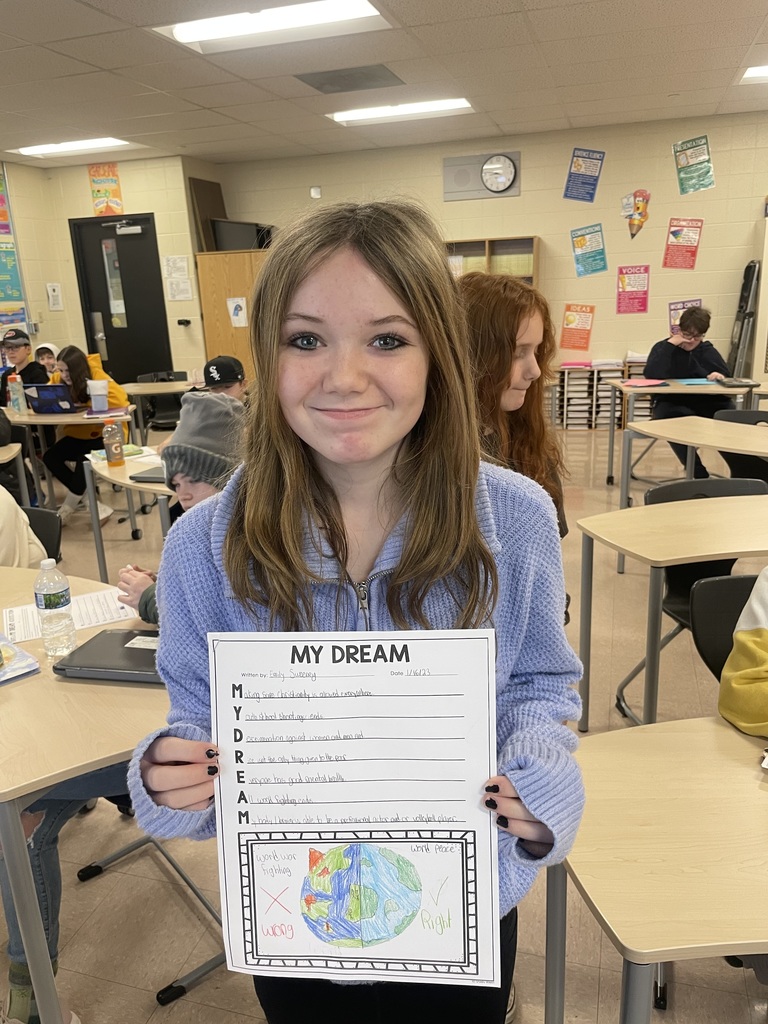 LEARN: ELA classes delineating the I HAVE A DREAM SPEECH from Dr. Martin Luther King Jr.

LEARN: Sixth grade tutorial worked on summarizing a biographical article on MLK Jr.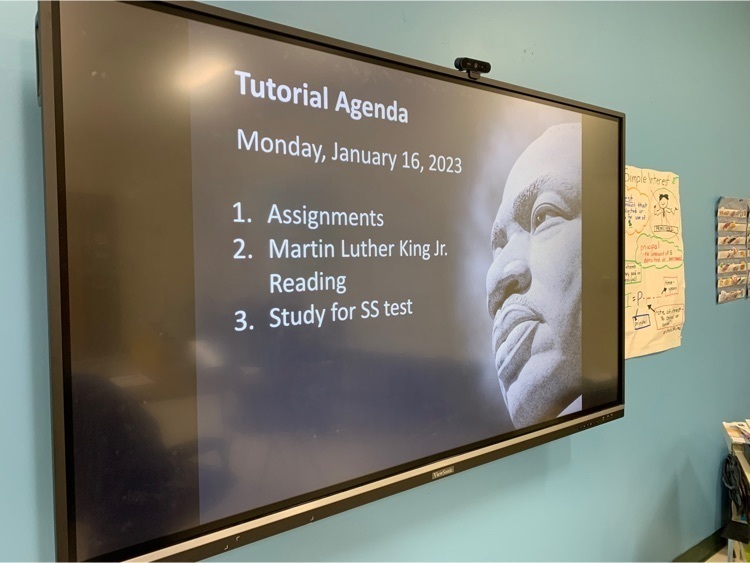 LEARN: On announcements today, this is what was read: The Martin Luther King, Jr. Holiday celebrates the life and legacy of a man who brought hope and healing to America. We commemorate as well the timeless values he taught us through his example - the values of courage, truth, justice, compassion, dignity, humility and service that so radiantly defined Dr. King's character and empowered his leadership. On this holiday, we commemorate the universal, unconditional love, forgiveness and nonviolence that empowered his revolutionary spirit. Quote: "Injustice anywhere is a threat to justice everywhere. We are caught in an inescapable network of mutually, tied in a single garment of destiny. Whatever affects one directly, affects all indirectly." Dr. Martin Luther King, Jr.

LEARN: Annotating the "I have a dream speech"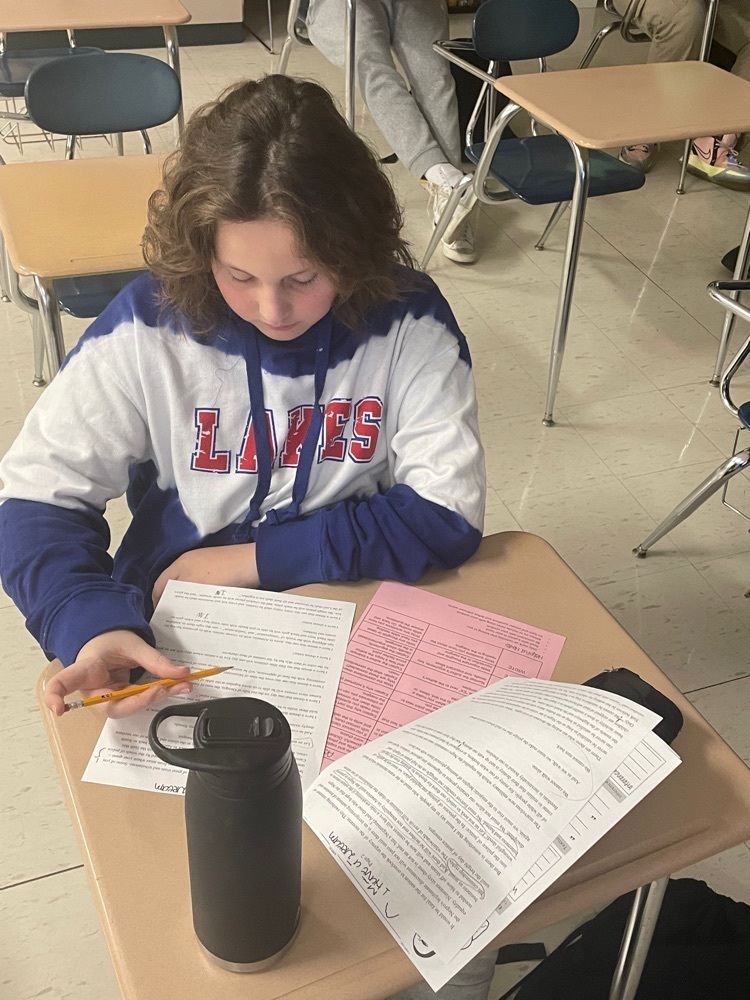 LEARN: 6th graders having fun working on "I Have a Dream" long division practice, in honor of Martin Luther King Jr. Day.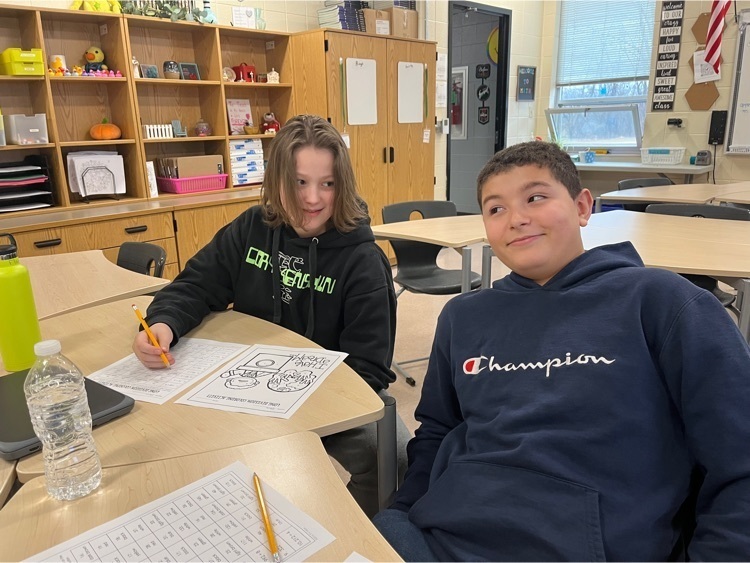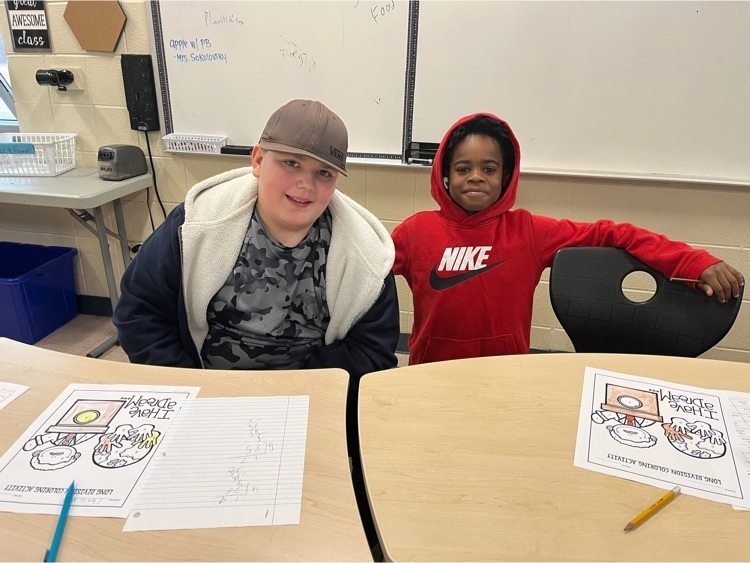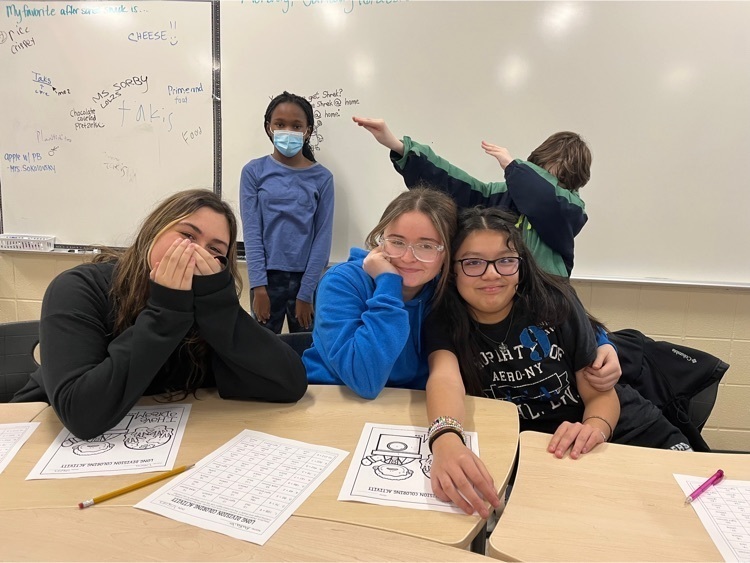 LEARN: The students reseached and found their favorite MLK Jr. Quote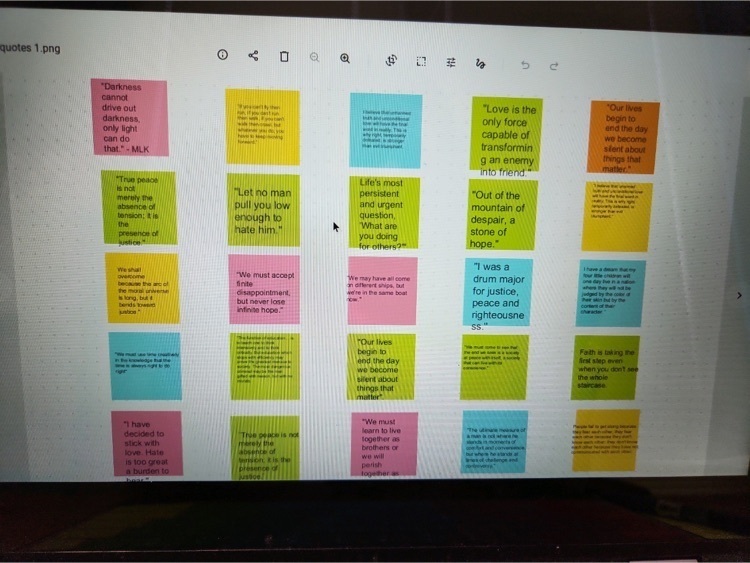 LEARN: Math 8 and Algebra students created portraits of Dr. MLK Jr using their graphing and linear functions skills.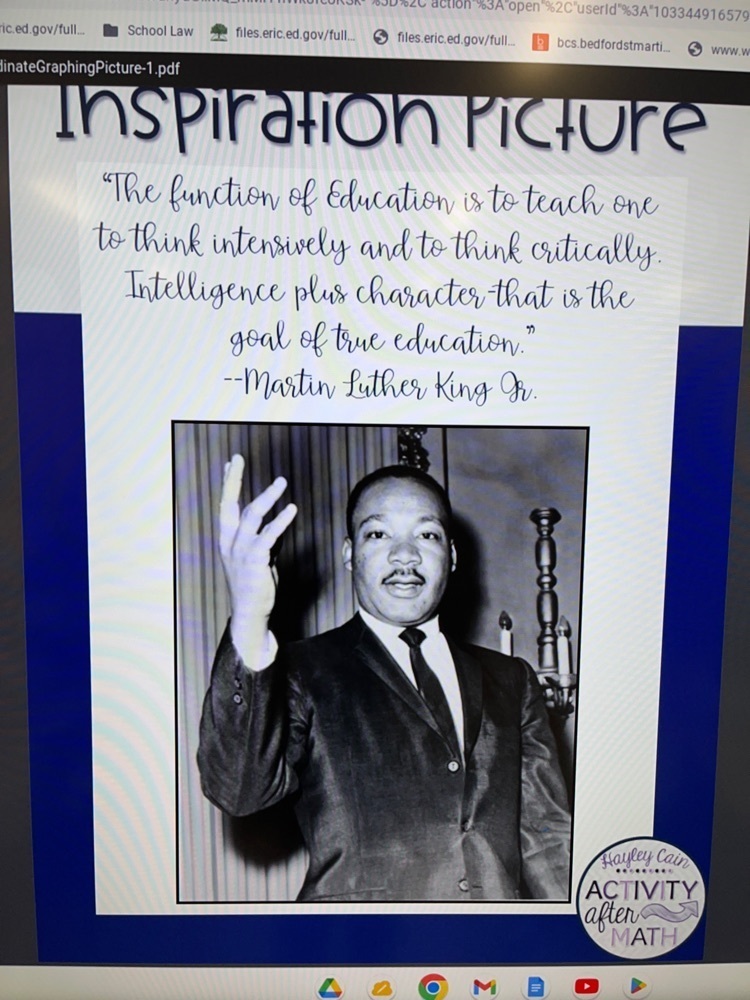 LEARN: 8th grade students worked on Dr. Martin Luther King, Jr. Web Quests and quote tributes today during ELA class.

LEARN: Eighth graders taking notes about Dr. Martin Luther King Jr.'s social justice achievements and the threats, risks, and challenges he faced while watching a video from PBS! Students then discussed why they think he is considered an American icon.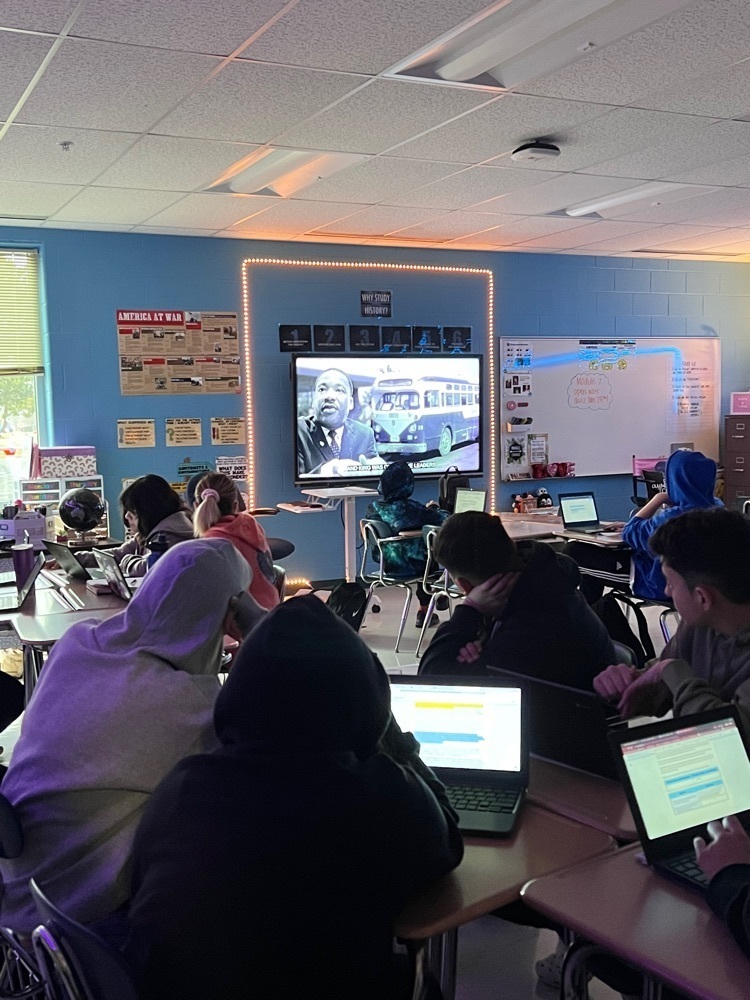 LEARN: Today students started a unit of bell ringers which included Dr. Martin Luther King. They discussed how violence never wins.