Jeep, Dr. Keim-Bounds, and Dr. Zimmer are feeling lucky to be with students celebrating St Patrick's Day!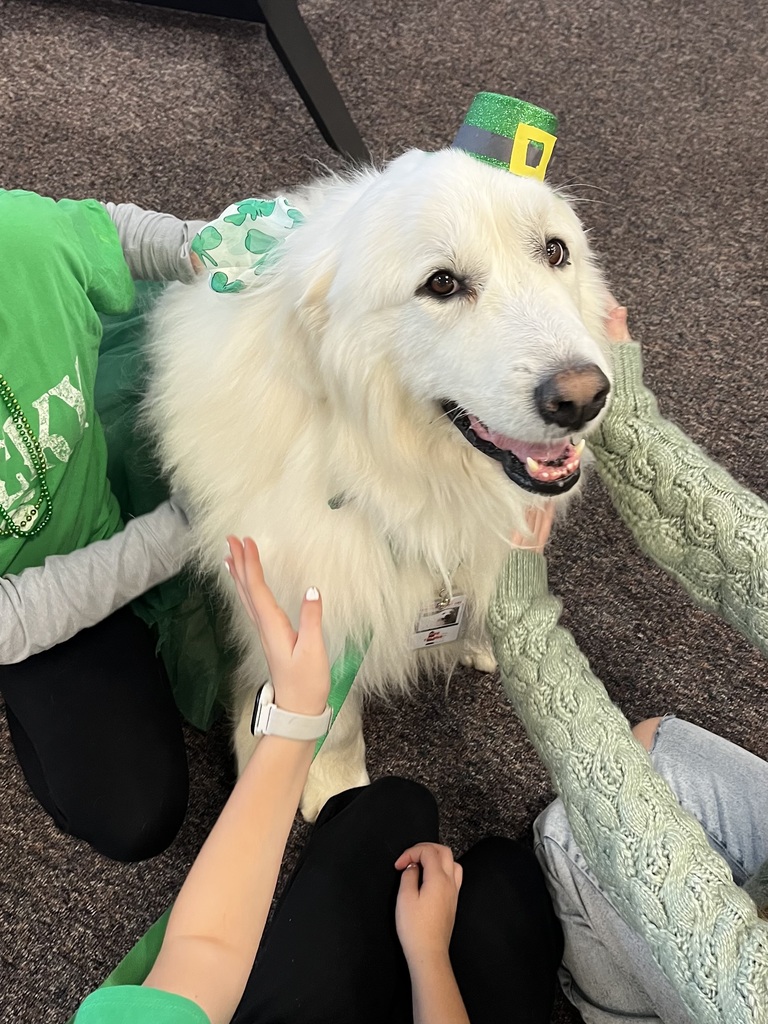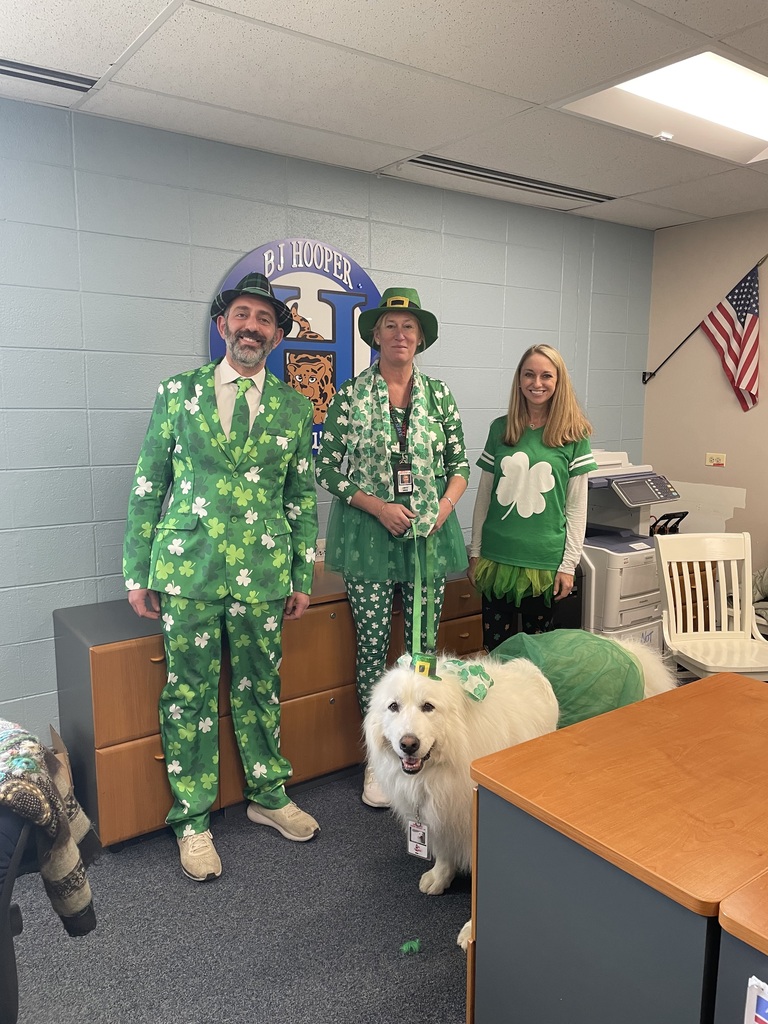 LEARN: Students create functioning robots through coding!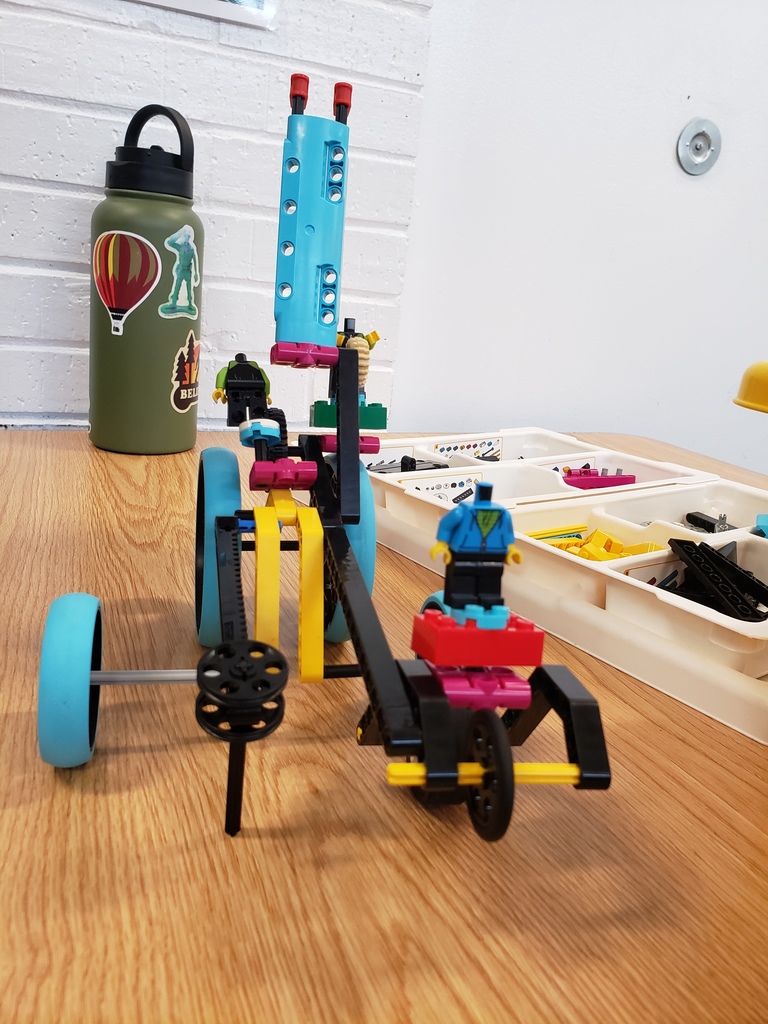 LEAD: We have our first stage of native plants ordered, and our students are busy taking the first steps of designing Palombi's very first butterfly garden. Go Lancers! 🦋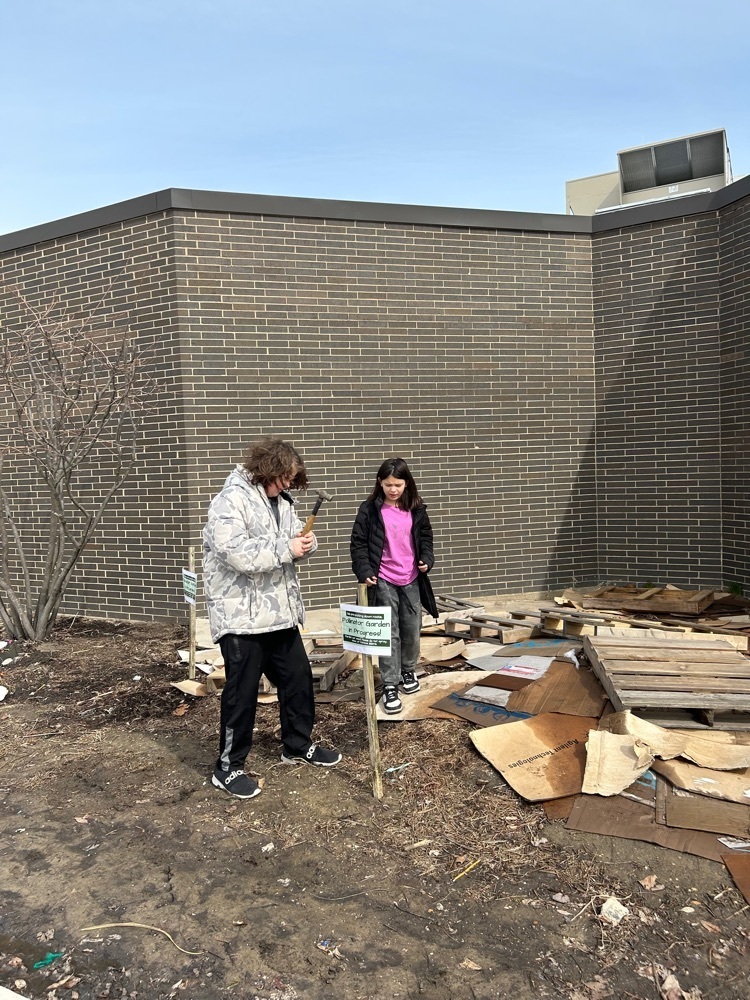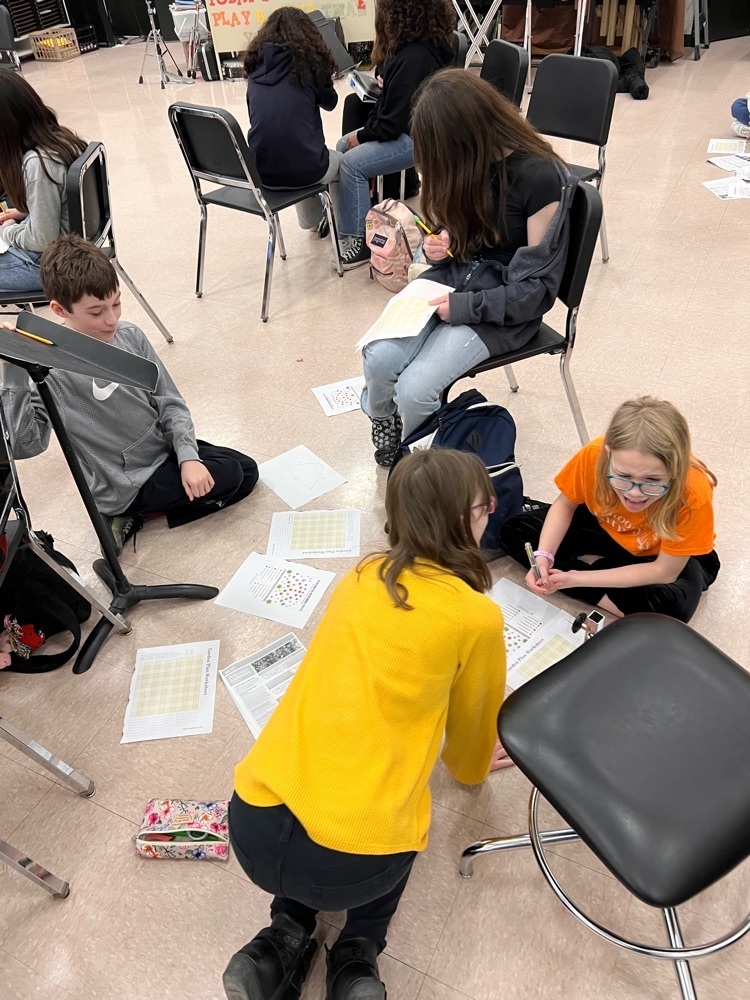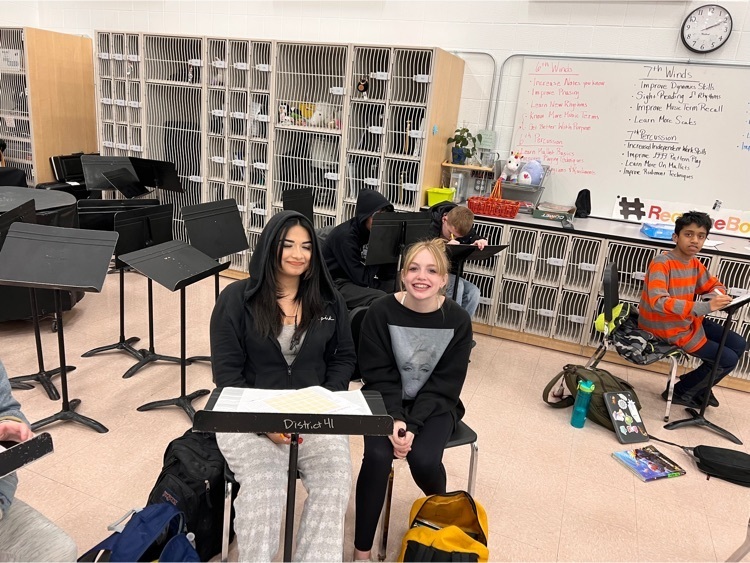 LEAD: Palombi Choirs attended a contest on Saturday and sang beautifully! They were able to work with fantastic music educators and it was wonderful to see their hard work come to life.
These three 5th grade leaders had the opportunity to paint a wall in Hooper School. This will stay up forever!! What a great legacy to leave. #schoolleaders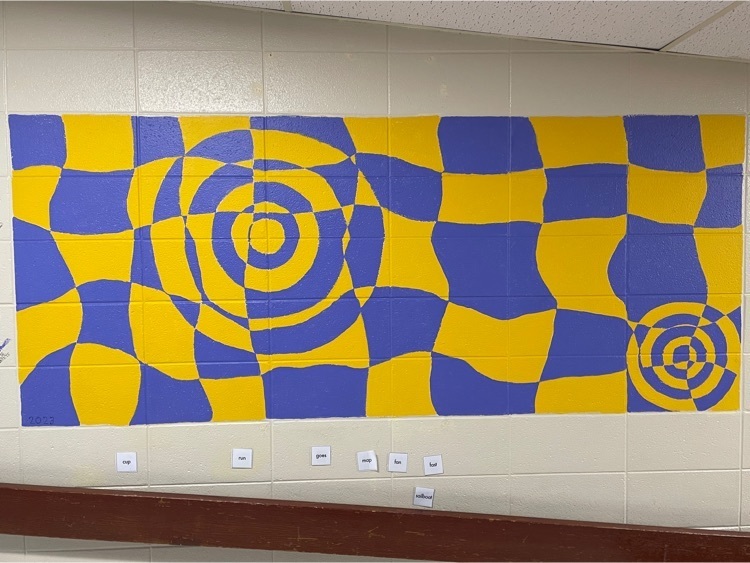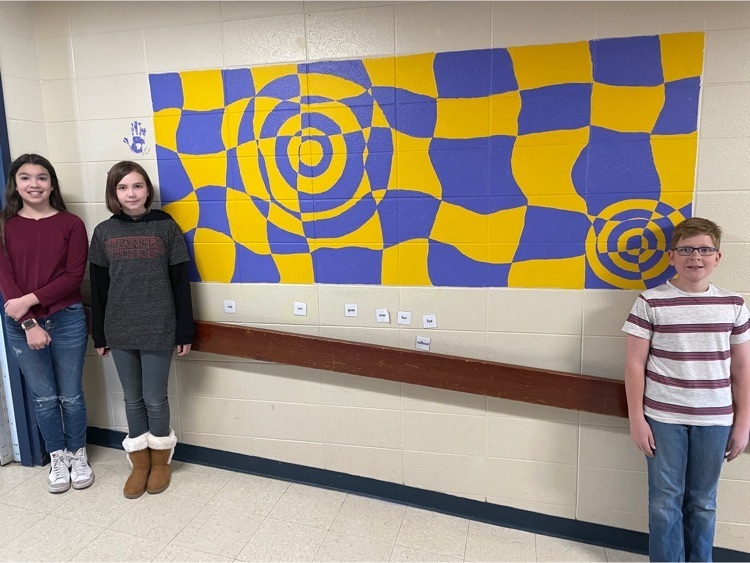 Reminder - Tuesday, April 4th will be an eLearning Day due to the schools being used as polling places for voters.
Kindergarten Registration 2023-2024

SERVE Hooper Leaders with signs happily greet arriving buses each morning!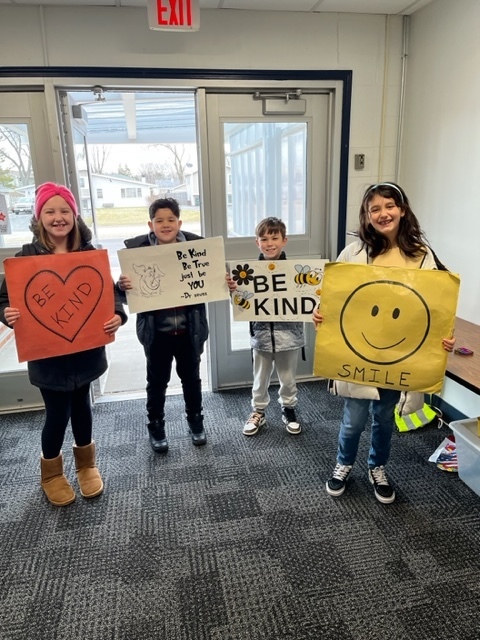 ALL had a wonderful time at our Spring BPAC Pot Luck dinner tonight!!! A HUGE shoutout to our team for planning and organizing!!!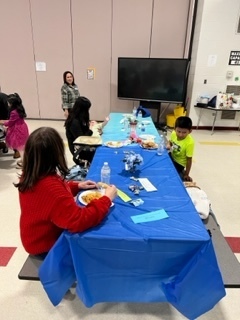 SERVE: School Board Members (Michael Conway, Joe Dunne, Joanne Osmond, Debbie Walsh) and Administrative Team (Sandra Keim-Bounds, Sandy Allen, Angela Sisi, Scott Klene, Steve Feldman, Vic Wight) participate with D41 student leaders in the Lake Villa's St. Patrick's Day Parade!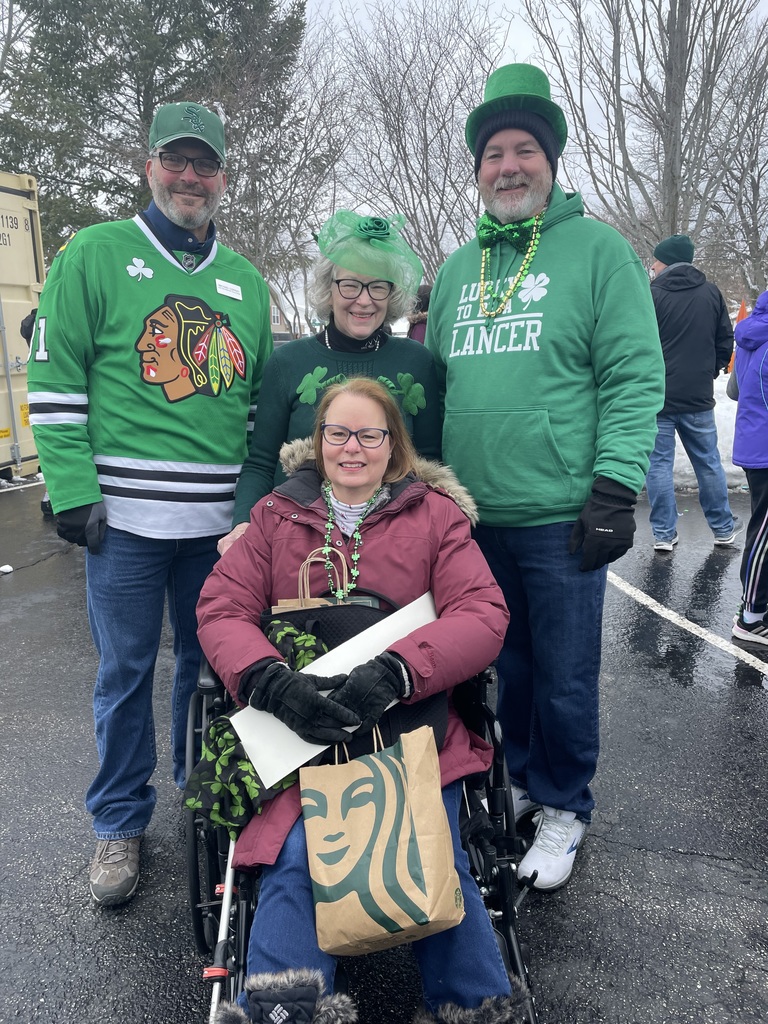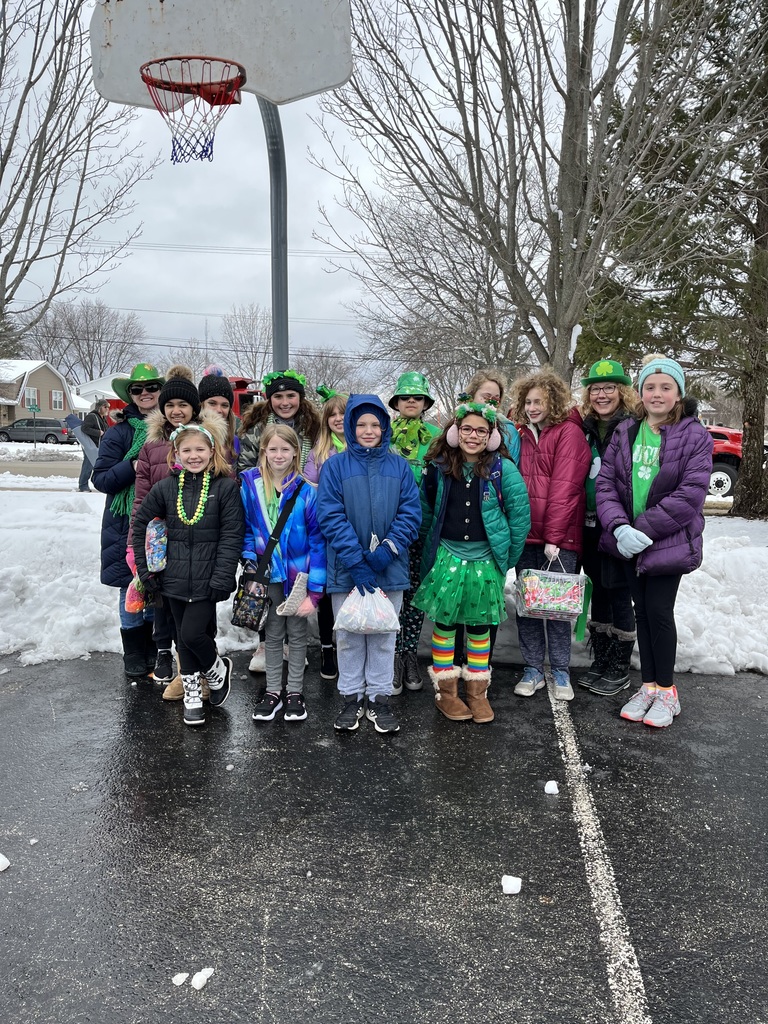 LEAD: District 41 student leaders pass out candy at the Lake Villa St. Patrick's Day Parade!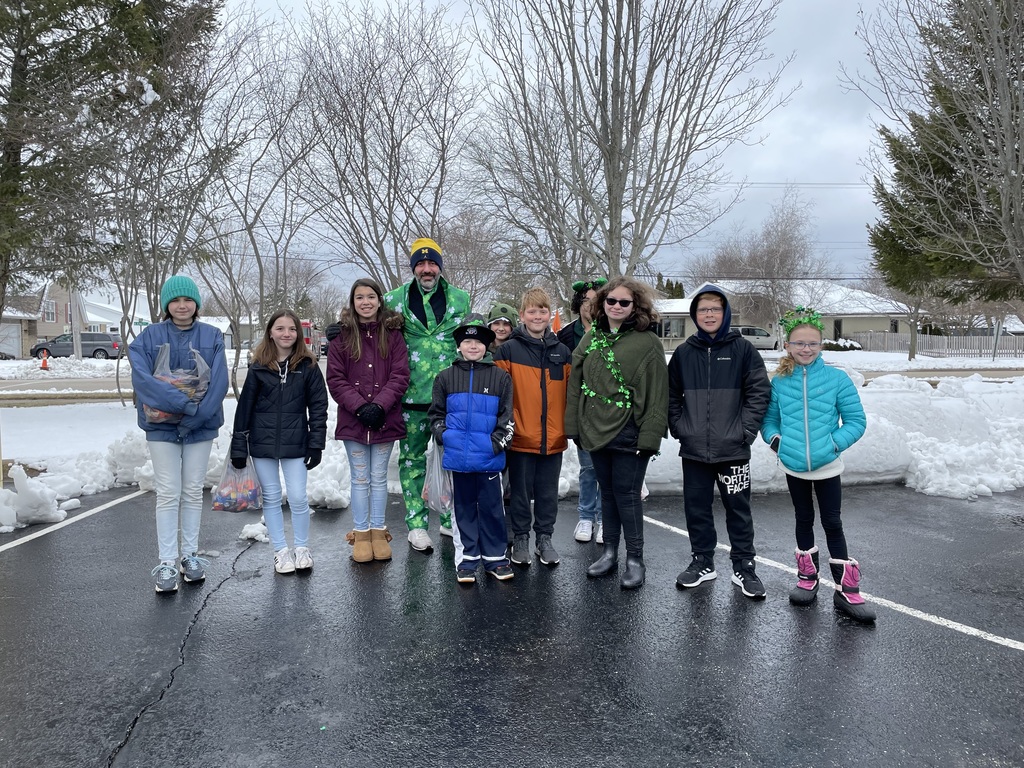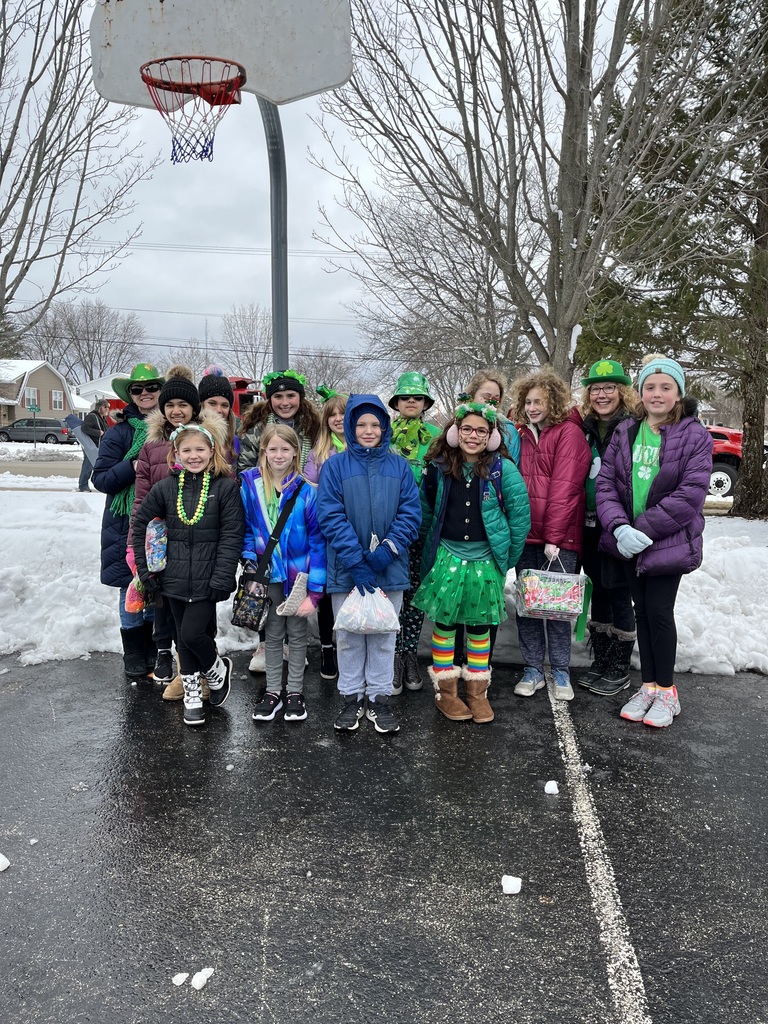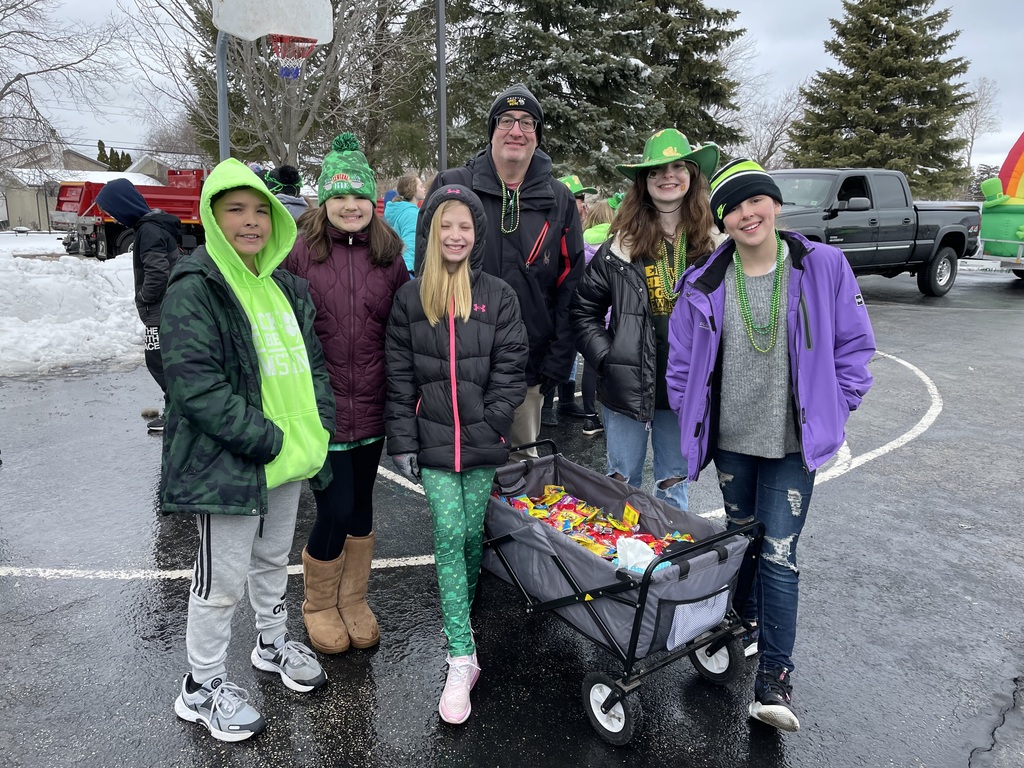 LEARN School Board Members Michael Conway, Joe Dunne, Joanne Osmond, Debbie Walsh, Kurt Hansen, and Ed Liberman attended Lake County School Board's Spring Division meeting last night. Presenter Dr. Courtney Orzel discussed how districts can tell their own story while building a strong community thru effective board/superintendent relationships. It was an informative evening! Dr. Zimmer and Dr. Keim-Bounds were also in attendance.

LEAD: Choir concert with fabulous solos and alumni participating!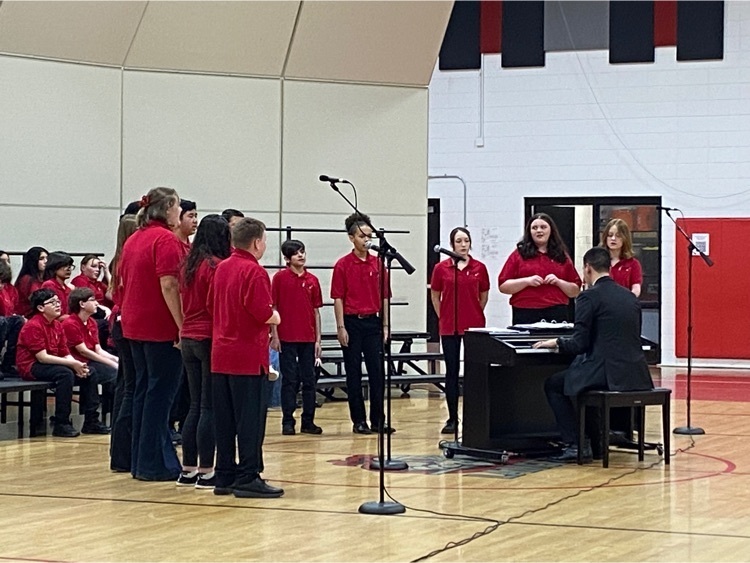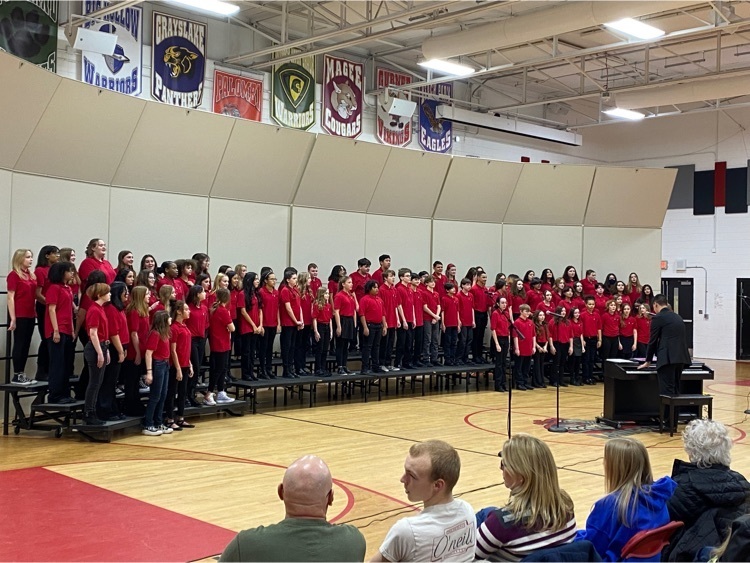 These 5th graders are showing off some serious jump roping skills.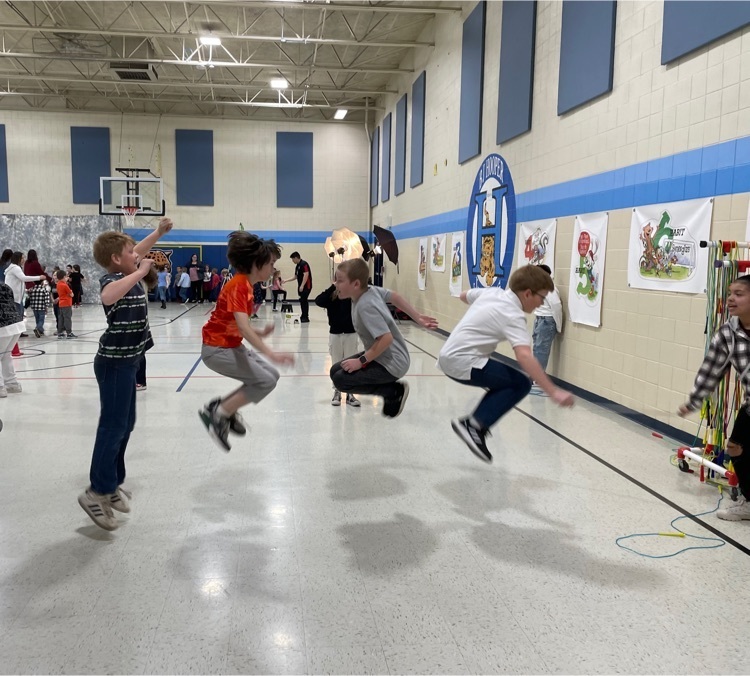 LEARN: 8th-grade art classes are making slime today and a de-stressing activity during IAR testing week!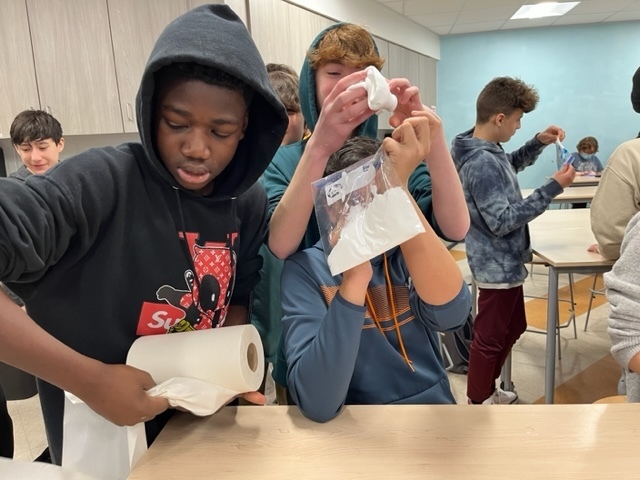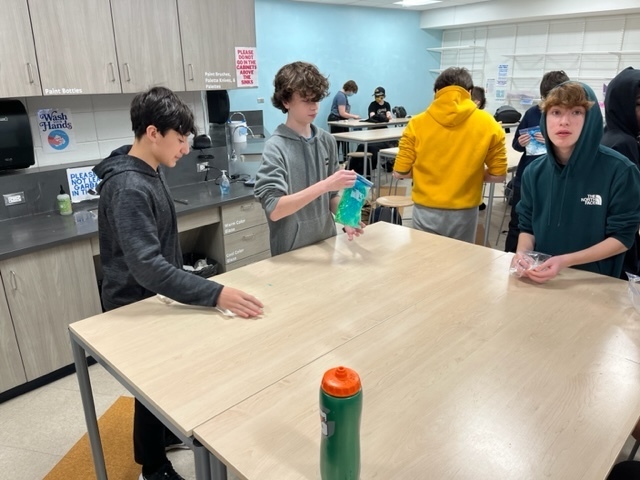 LEARN: Mrs. Allen's students are working on figurative language activities with partners or groups as part of their IAR prep.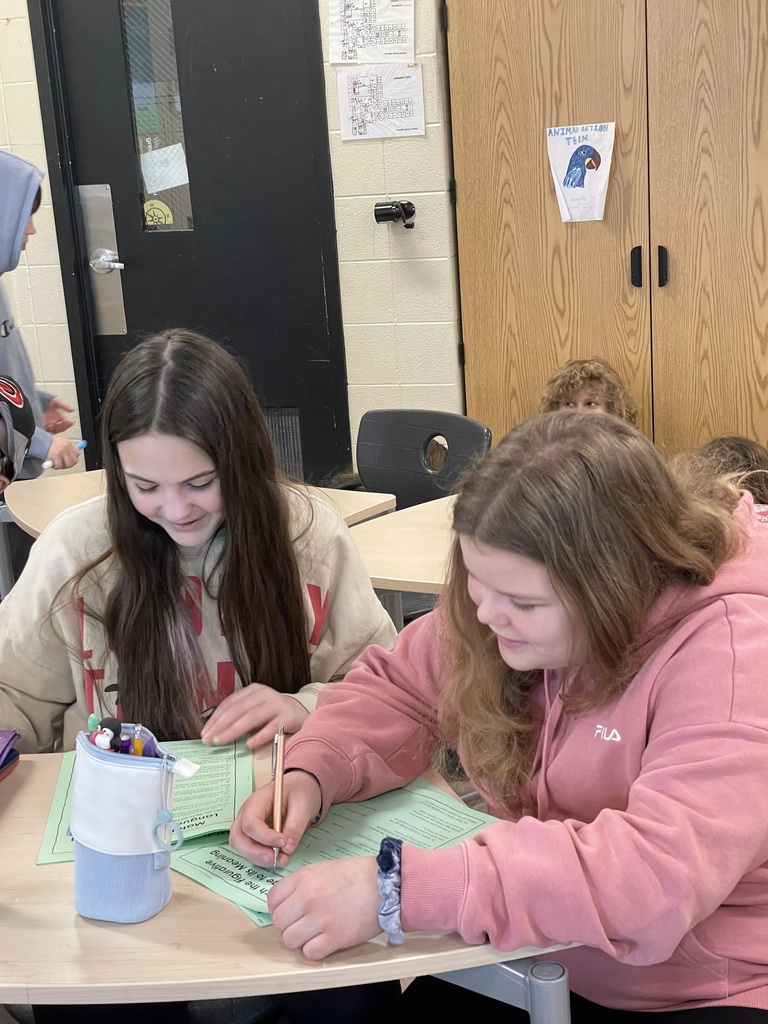 LEARN: Ms. Kaplan's 8th graders "invested" in the stock market this week as a part of a simulation to understand why it crashed in 1929! Students had to figure out when it would be best to buy or sell their stocks. This simulation is a great way to transition from learning about the Roaring 20s to the Great Depression!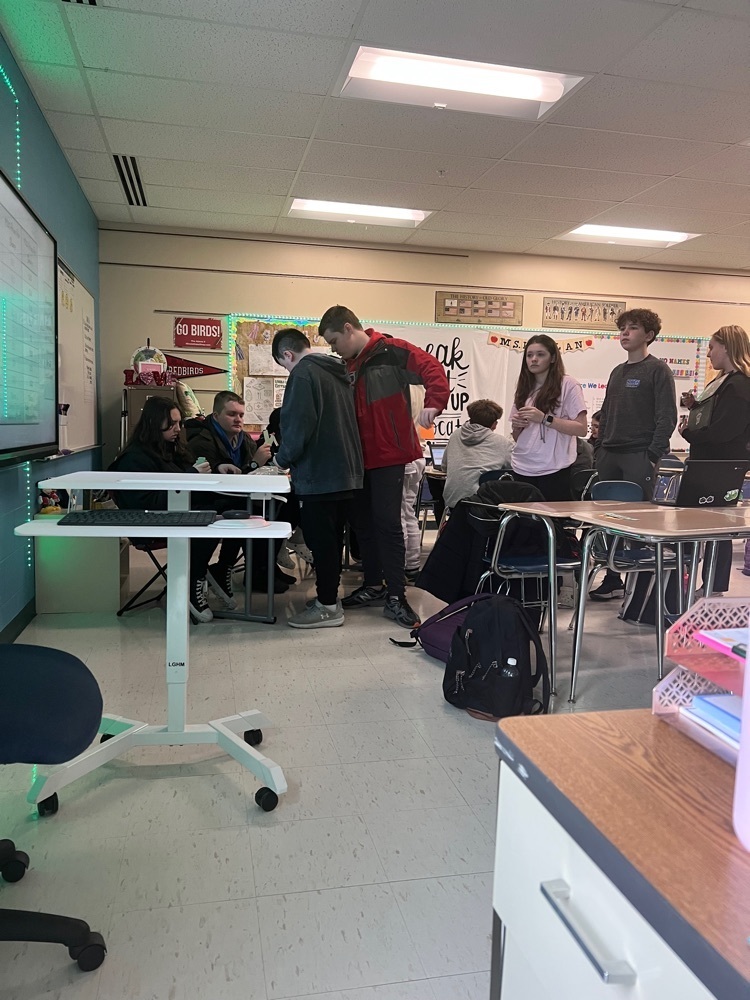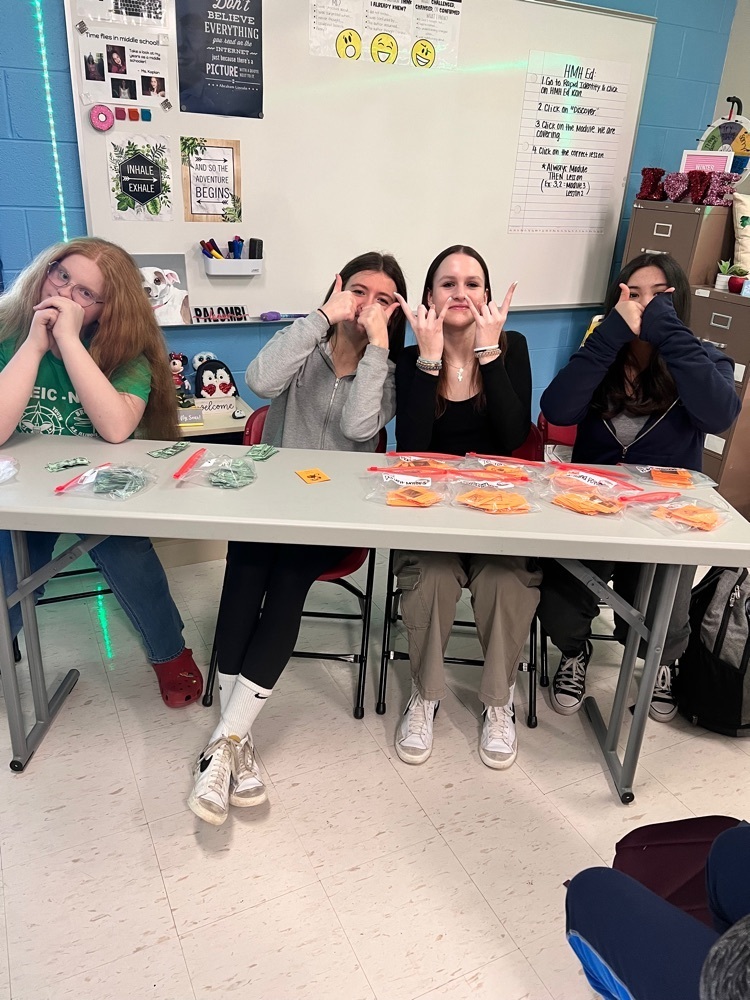 SERVE: Who said parents can't still read a loud to 8th graders? Mystery readers came to Mrs. Chellin's class!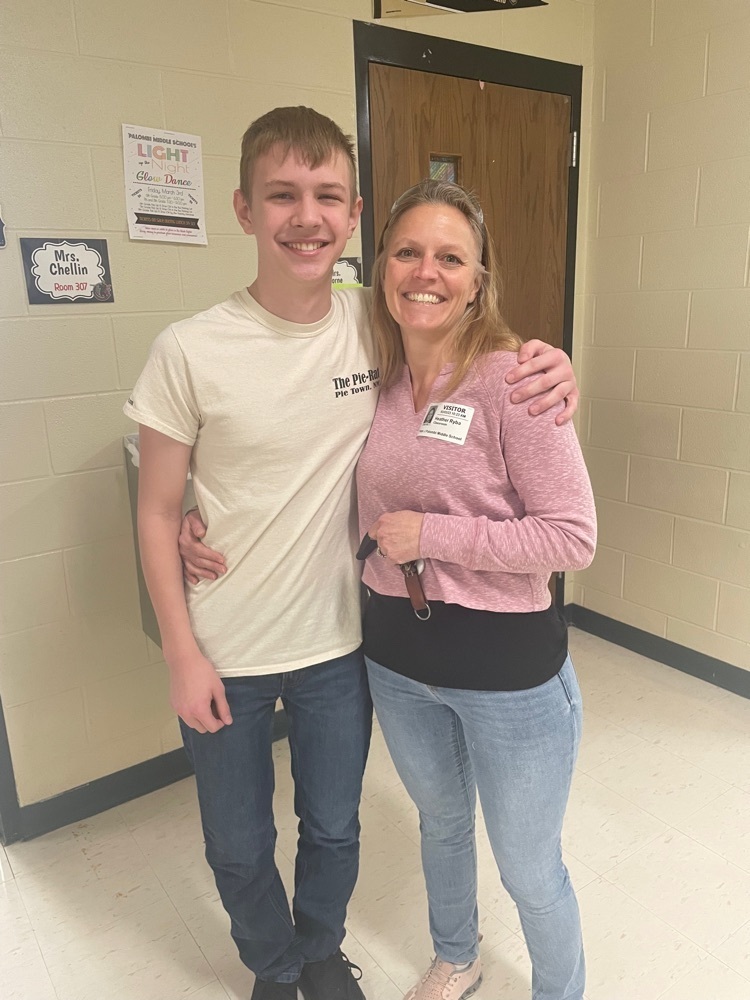 LEAD: Representing Palombi in volleyball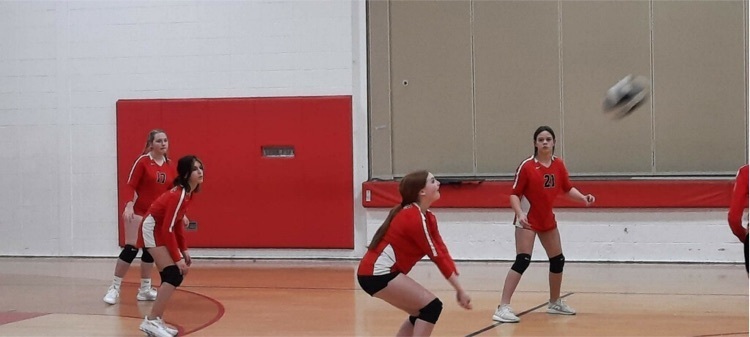 LEARN: Comparing Volcano National Park rocks and water with Grand Canyon National Park. Mrs. Calabrese's student learning how water changes the Earth.