Lake Villa 41 is thrilled to announce our new app for mobile phones! Stay up-to-date with access to events, documents, news from administrators, student stories, and emergency notifications. You can download the app for free on Google Play or Apple App Store. Download for Android
https://bit.ly/3M4owN9
Download for iPhone
https://apple.co/3URlNdQ
Lake Villa 41 Administration, alongside area superintendents, is monitoring the winter storm track for Thursday. At this time, school will be in session on Thursday, December 22 following an Early Release Friday Schedule. Palombi School 7:32 a.m. to 1:00 p.m. Martin and Thompson Schools 8:15 a.m. to 1:55 p.m. 8:20 a.m. to 10:25 a.m. – ECE AM 11:50 a.m. to 1:55 p.m. – ECE PM Hooper School 9:00 a.m. to 2:40 p.m. 9:05 a.m. to 11:10 a.m. - ECE AM 12:35 p.m. to 2:40 p.m. - ECE PM Adjusted schedules for holiday parties will be released by building principals. If you do not hear otherwise, schools will be open following the early release schedule. If there is a need for school closure, a Snow Day (not an e-Learning Day) will be conveyed by 5:15 a.m. on Thursday.
Understanding Inclement Weather in Lake Villa 41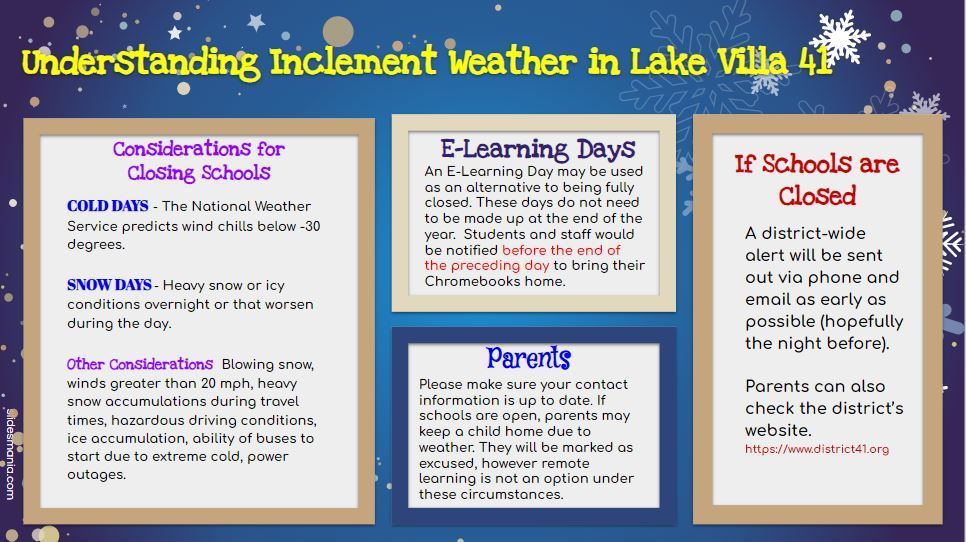 How was your weekend? Mrs. Moy's authors share their stories. Priceless!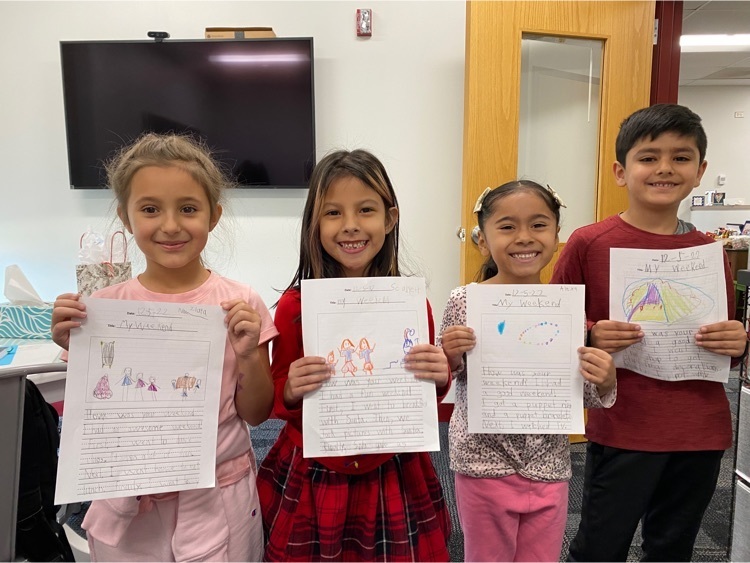 Understanding school weather closings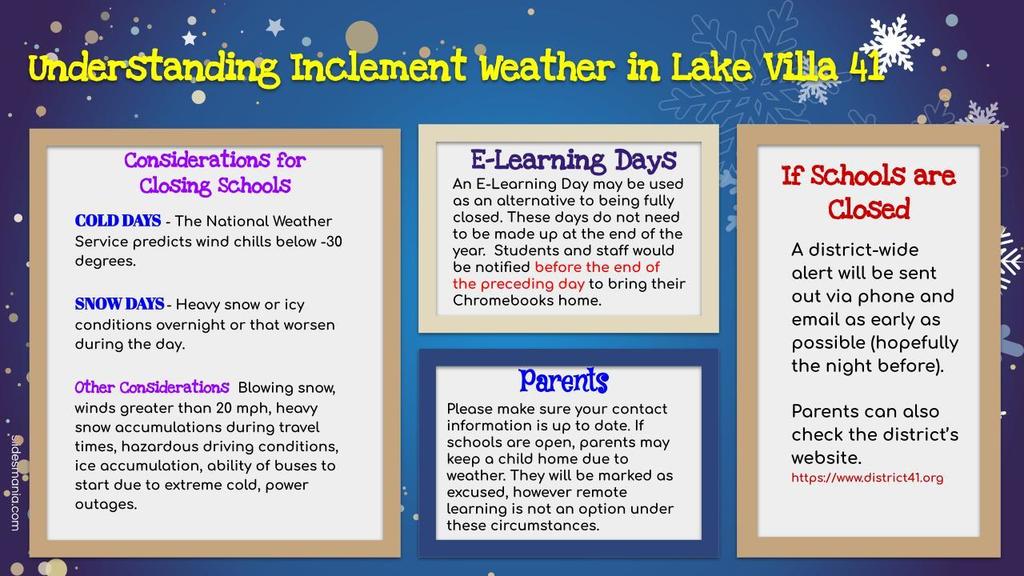 LEARN Palombi students create a food web of Lake Michigan in Science class!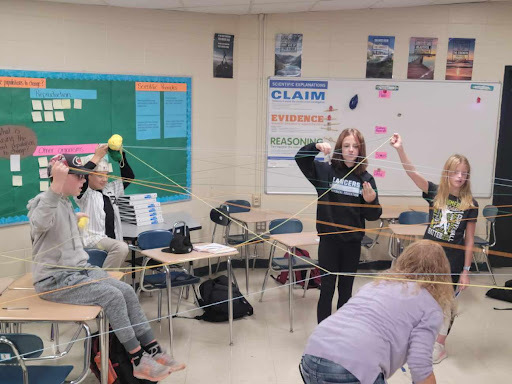 LEARN Hooper's 2nd graders experiment with slime.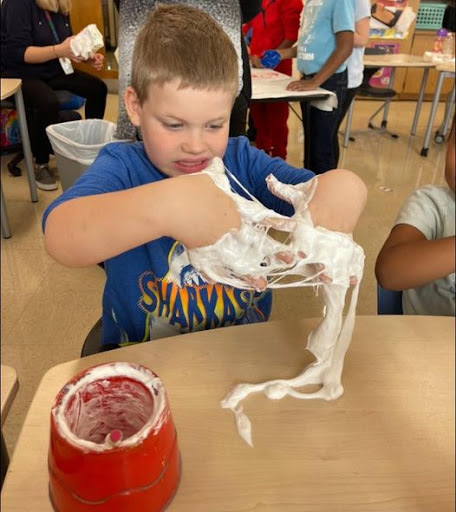 LEARN Martin's hardworking mathematicians earn Principal Pride awards.

SERVE School Board Member Joanne Osmond is recognized as a Legacy Board Member at the Lake County Board Division Fall Meeting.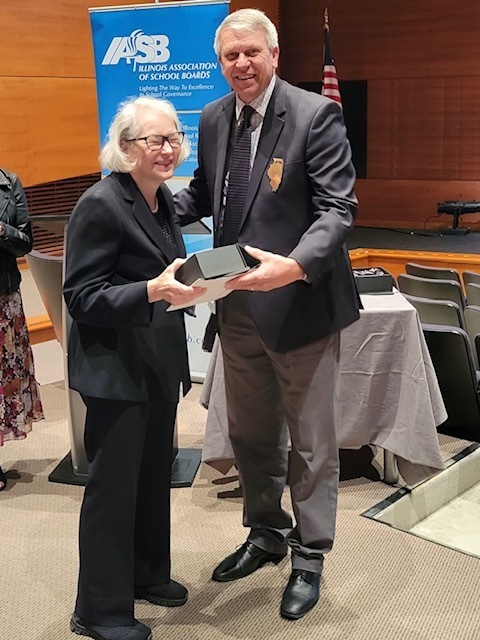 SERVE Jeep the Therapy Dog spreads sunshine and happiness to Lake Villa students!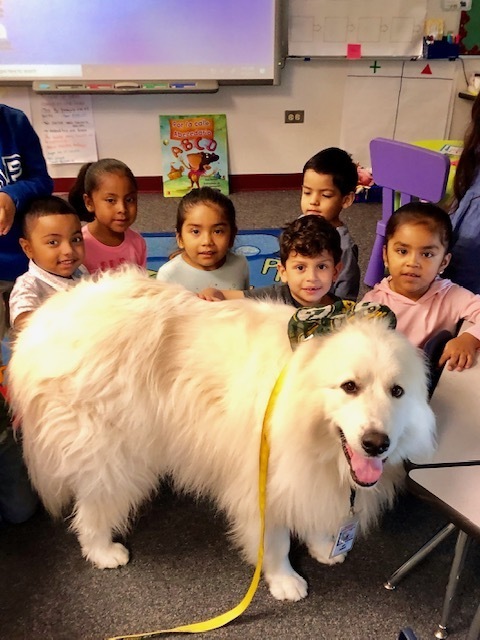 LEAD Student leaders at Palombi Middle School
SERVE Hooper family night was a huge success!!! Families, dodgeball, raffles and pizza. Thank you to ALL of the families who showed up and the Hooper staff who played with the kids.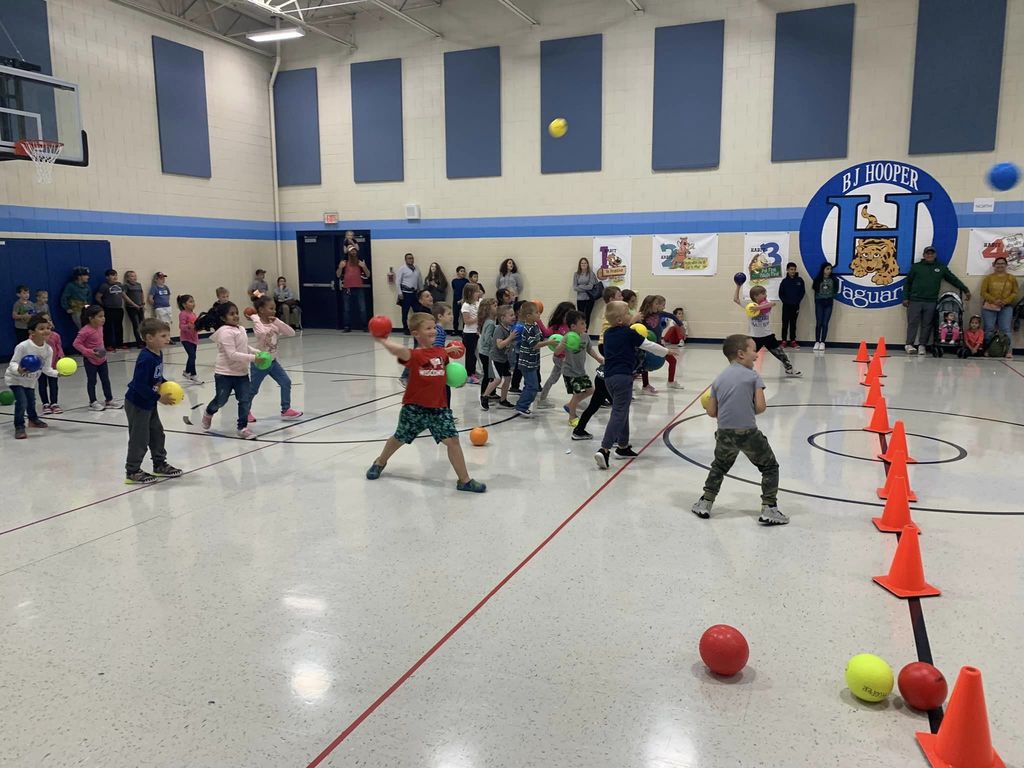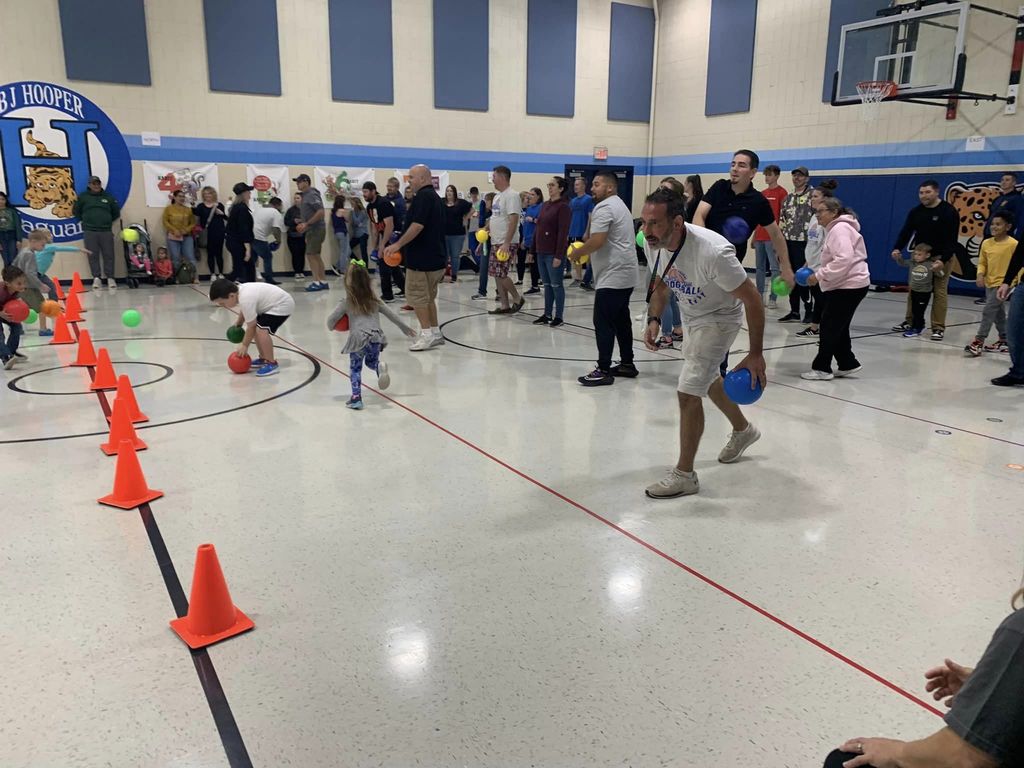 SERVE Students at Thompson Elementary School welcome their new principal, Mrs. Allen!!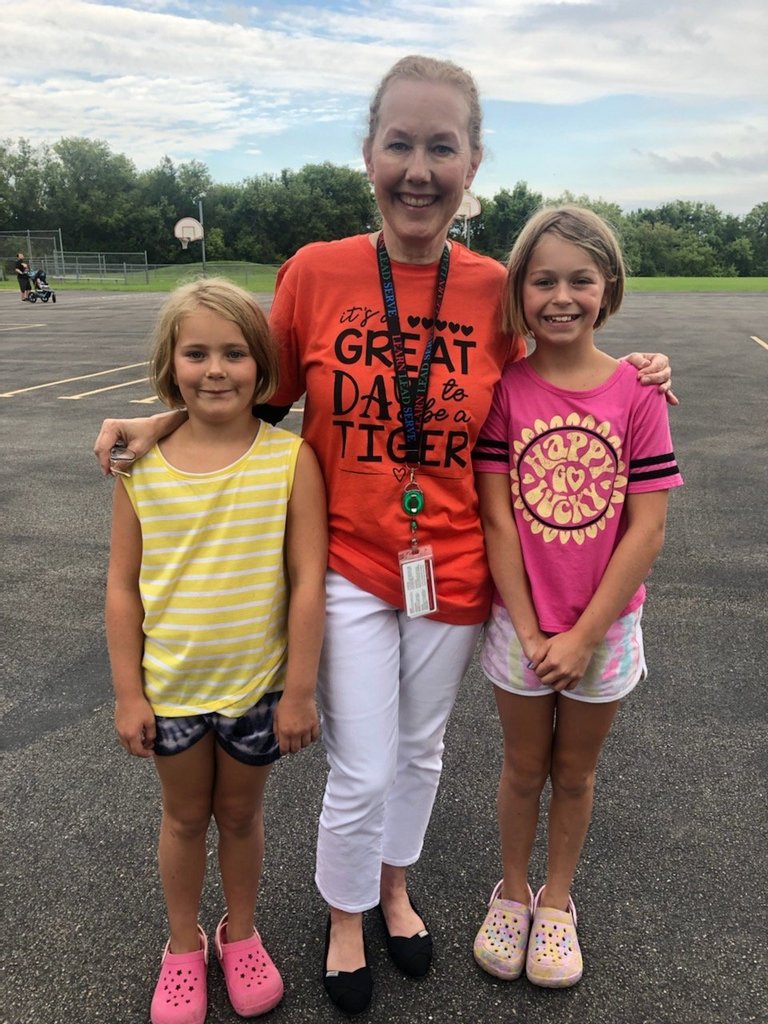 We are excited for our new website and app!